CytoSport, Inc. Re-Launches Recovery Grant Program and Will Provide Up To $250,000 to High School Athletic Programs in Need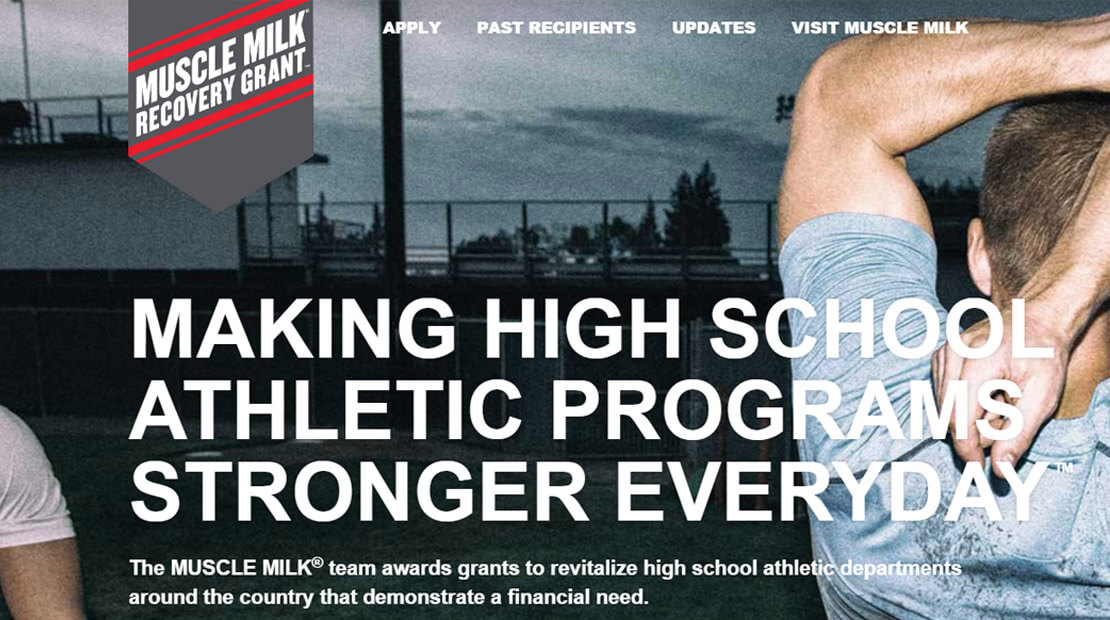 Benicia, Calif.
CytoSport, Inc., owner of the MUSCLE MILK® brand, announced today that the MUSCLE MILK® Recovery Grant Program will be re-launched and will provide up to $250,000 in grants to help rebuild and revitalize high school athletic programs around the country that demonstrate a financial need.
Submissions for high school programs will be accepted at www.musclemilkrecoverygrant.com through Nov. 30, 2014. In the last two years, CytoSport, Inc. has provided $500,000 to 44 high school athletic programs in need.
"We were so moved by the stories that have been told in the last two years, and we're excited to see the difference these grants make in local athletic programs for student-athletes," said Nikki Brown, chief marketing officer at CytoSport, Inc. "High school athletic programs provide foundational development for student-athletes in and out of competition, and the MUSCLE MILK® Recovery Grant Program is a great way we can provide financial resources to programs in need in local communities around the country."
Grants will be awarded up to $25,000 per submission to programs that show a financial hardship outlined in the application process. Applicants must be at least 14 years old and can nominate the high school at www.musclemilkrecoverygrant.com where they will be required to submit a written statement outlining their program's needs, provide photos that support their request and will have the option to upload a video link to help further tell their story.
Applications will be accepted through Nov. 30, 2014 and recipient programs will be selected in early 2015. High school teams that received a grant from last year's applications will not be eligible for another grant, but all other applicants are encouraged to apply again.
For more information on the MUSCLE MILK® Recovery Grant Program, please visit www.musclemilkrecoverygrant.com. For media inquiries, please contact Brittany Cranston at 504-234-9077 or brittany.cranston@cytosport.com.