Hormel Foods Increases Annual Dividend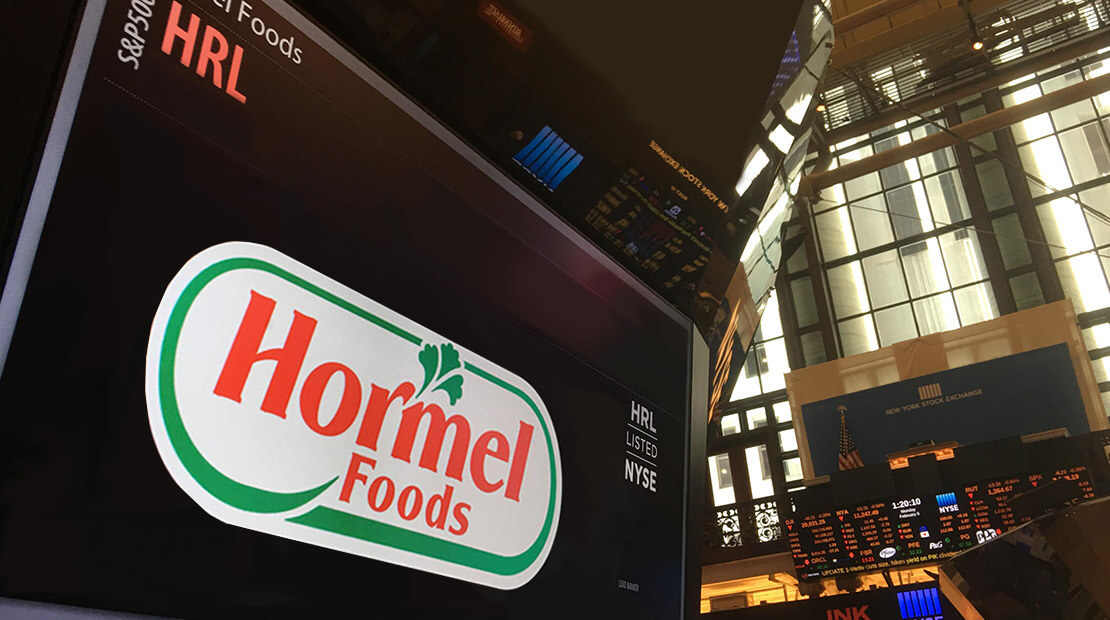 Austin, Minn.
The Board of Directors of Hormel Foods Corporation (NYSE:HRL), a multinational marketer of consumer-branded food and meat products, today announced its 43rd consecutive annual dividend increase.
The annual dividend on the common stock of the corporation was raised to $.76 per share from $.74 per share.
"The two-cent increase follows strong sales for many of the company's new products and the strength of many traditional product lines in 2008," said Jeffrey M. Ettinger, chairman of the board, president and chief executive officer, Hormel Foods. "Our focus on innovation continues the drive toward achieving $2 billion in total sales of products created since 2000."
A quarterly dividend on the common stock was also authorized by the Board of Directors at 19 cents (19¢) a share. The quarterly dividend will be paid Feb. 15, 2009.
The Feb. 15 payment will be the 322nd consecutive quarterly dividend paid by the company. Since becoming a public company in 1928, Hormel Foods Corporation has paid a regular quarterly dividend without interruption.