Hormel Foods Reports First Quarter Results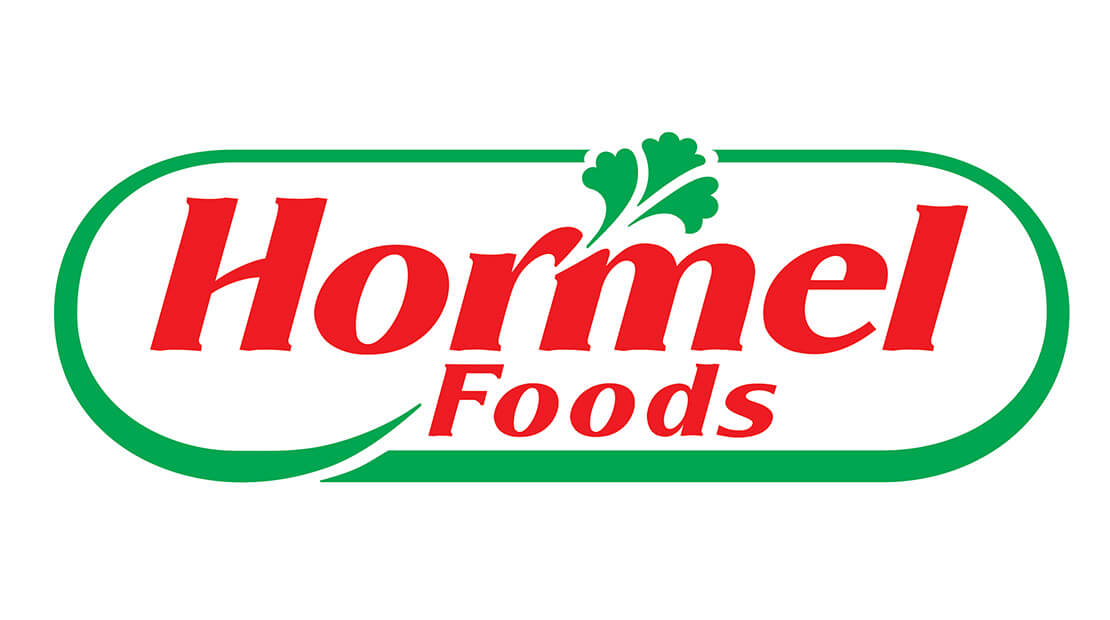 Austin, Minn.
Hormel Foods Corporation (NYSE: HRL) today reported its performance for the fiscal 2009 first quarter.
HIGHLIGHTS
• Diluted EPS of $.60, down 6 percent from $.64 per share in 2008
• Segment operating profit down 14 percent from last year
• Dollar sales of $1.7 billion up 4 percent from 2008
• Volume down 1 percent from 2008
• Grocery Products operating profit up 9 percent; volume up 2 percent; dollar sales up 6 percent
• Refrigerated Foods operating profit down 27 percent; volume down 2 percent; dollar sales up 5 percent
• Jennie-O Turkey Store operating profit down 16 percent; volume flat; dollar sales up 5 percent
• Specialty Foods operating profit down 16 percent; volume down 8 percent (down 11 percent excluding acquisitions); dollar sales down 5 percent (down 8 percent excluding acquisitions)
• All Other operating profit down 9 percent; volume up 15 percent; dollar sales up 17 percent
The company reported fiscal 2009 first quarter net earnings of $81.4 million, down 8 percent from earnings of $88.2 million a year earlier. Diluted earnings per share for the quarter were $.60 this year compared to $.64 per share last year and sales totaled $1.69 billion, up from $1.62 billion in fiscal 2008.
COMMENTARY
"Despite a very challenging economic climate, our first quarter results leave us on track to meet our annual earnings guidance goal. As anticipated, we started out the year with weaker operating results, resulting in a decline of 4 cents per share from our record earnings of a year ago. Our Grocery Products segment had a solid quarter, led by strong canned meat sales. Our Jennie-O Turkey Store segment is doing a good job of addressing the difficult market conditions, including very weak commodity meat markets and higher input costs that continue to work their way through the system," said Jeffrey M. Ettinger, chairman of the board, president and chief executive officer.
"Our Refrigerated Foods segment experienced a difficult quarter. Higher than anticipated hog costs, combined with weaker than expected primal markets, led to losses in our pork operations that we were not able to offset, despite a strong performance by our meat products group. Our Specialty Foods and All Other segments also had weaker results," remarked Ettinger.
"Changes in consumer behavior resulting from the recession have had a mixed affect on our sales. We have seen an upswing in sales of many of our retail products, particularly some of our traditional franchises across our different business segments, and a softening of demand for some of our newer convenience items. On balance, our overall retail sales have been relatively strong, while foodservice sales show softness", commented Ettinger.
SEGMENT OPERATING HIGHLIGHTS – FIRST QUARTER
Grocery Products (14% of Net Sales, 29% of Total Segment Operating Profit)
The Grocery Products segment reported a 6 percent sales increase and a 9 percent increase in operating profit for the quarter compared to last year. Strong sales of canned meat items such as our SPAMfamily of products, DINTY MOORE stews and HORMEL chili more than offset softer sales of our COMPLEATS microwavable meals.
Refrigerated Foods (53% of Net Sales, 33% of Total Segment Operating Profit)
Operating profit for the Refrigerated Foods segment decreased 27 percent for the quarter, primarily attributable to a significant decline in the spread between hog costs and primal values. The Meat Products business unit performed well during the quarter, led by strong results for value-added products such as HORMEL CURE 81 hams,DILUSSO DELI COMPANY products, HORMEL BLACK LABELbacon and HORMEL NATURAL CHOICE sandwich meats. Foodservice sales declined during the quarter, reflecting the decision by consumers to eat more meals at home and the reduction in both business and personal travel.
Jennie-O Turkey Store (18% of Net Sales, 21% of Total Segment Operating Profit)
Operating profit for Jennie-O Turkey Store was down 16 percent in the first quarter. Higher grain costs compared with a year ago continued to work their way through the system. These were not fully recovered in light of the significantly lower commodity market for breast meat. Continued strong sales of value-added products by the retail group during the quarter helped minimize the decline from our year-ago results.
Specialty Foods (11% of Net Sales, 11% of Total Segment Operating Profit)
The Specialty Foods group reported a decrease in operating profit of 16 percent. Sales of ready-to-drink and nutritional powders at Century Foods softened due to the difficult economic conditions. Hormel Specialty Products also suffered from reduced contract packaging sales of microwave products. On the other hand, Diamond Crystal Brands experienced solid growth during the quarter, led by improved performance of their nutritional healthcare products.
All Other (4% of Net Sales, 6% of Total Segment Operating Profit)
The All Other segment, which includes Hormel Foods International, experienced a 9 percent decrease in operating profit for the quarter. Strong sales from exports of fresh pork and the SPAM family of products were unable to fully offset the negative impact of the strengthening US dollar and weaker results experienced by our joint ventures.
Net Interest and Investment Income
A $1.7 million gain in the rabbi trust investments significantly improved net interest and investment income for the quarter versus last year.
General Corporate Expense
General corporate expenses for the first quarter were 18 percent lower than last year, due to lower net compensation, pension and insurance expenses.
General
The company has changed the classification of shipping and handling cost from selling and delivery expense to cost of products sold. Classification of the expense in cost of products sold better reflects the cost of producing and distributing our products. The expense has been reclassified in all comparable periods.
OUTLOOK
"We are reconfirming our fiscal 2009 guidance of $2.15 – $2.25 per share. Although we are on track to meet our goal, we recognize there could be continued challenges to our business as a result of the turbulent economy. We believe our strong consumer franchises, with many good value offerings, and our strong management team should allow us to meet our goals," concluded Ettinger.
DIVIDENDS
Effective Feb. 15, 2009, the Company paid its 322nd consecutive quarterly dividend. The annual rate is $.76.
CONFERENCE CALL
A conference call will be Webcast at 8:30 a.m. CT on Thursday, Feb. 19, 2009. Access is available at www.hormelfoods.com. If you do not have Internet access and want to listen to the call over the phone, the dial in number is 800-366-3908. An audio replay is available by calling 800-405-2236 and entering access code 11125920. The audio replay will be available beginning at 10:30 a.m. CT on Thursday, Feb. 19, 2009, through 11:59 p.m. CT on Friday, March 6, 2009. The Webcast replay will be available at 10:30 a.m. CT, Thursday, Feb. 19, 2009, and archived for one year.
Statements Follow
# # #
Segment Data
Fiscal 2009 First Quarter Segment Operating Results (in Thousands)
FIRST QUARTER – 13 WEEKS ENDED
NET SALES January 25, 2009 January 27, 2008 % Change
Grocery Products $ 241,943 $ 227,415 6.4
Refrigerated Foods 897,424 857,460 4.7
Jennie-O Turkey Store 305,039 291,449 4.7
Specialty Foods 178,890 188,787 (5.2)
All Other 65,790 56,054 17.4
Total $ 1,689,086 $ 1,621,165 4.2
OPERATING PROFIT
Grocery Products $ 39,635 $ 36,369 9.0
Refrigerated Foods 45,745 62,806 (27.2)
Jennie-O Turkey Store 29,249 34,804 (16.0)
Specialty Foods 15,317 18,293 (16.3)
All Other 8,245 9,025 (8.6)
Total segment operating profit 138,191 161,297 (14.3)
Net interest and investment income (5,064) (11,658) 56.6
General corporate expense (8,497) (10,328) 17.7
Earnings before income taxes $ 124,630 $ 139,311 (10.5)
HORMEL FOODS CORPORATION
CONSOLIDATED STATEMENTS OF OPERATIONS
(In thousands, except per share amounts)
Thirteen Weeks Ended
1-25-2009 1-27-2008*
Net sales $ 1,689,086 $ 1,621,165
Cost of products sold 1,416,771 1,328,474
GROSS PROFIT: 272,315 292,691
Selling, general and administrative 142,525 144,091
Equity in earnings of affiliates (96) 2,369
OPERATING INCOME: 129,694 150,969
Other income & expenses:
Interest & investment income (loss) 2,391 (4,938)
Interest expense (7,455) (6,720)
EARNINGS BEFORE
INCOME TAXES: 124,630 139,311
Provision for income taxes 43,247 51,130
(effective tax rate) 34.70% 36.70%
NET EARNINGS $ 81,383 $ 88,181
NET EARNINGS PER SHARE
Basic $ .61 $ .65
Diluted $ .60 $ .64
WEIGHTED AVG SHARES OUT
Basic 134,377 135,706
Diluted 135,163 137,666
DIVIDENDS DECLARED
PER SHARE $ .190 $ .185
* Includes retrospective reclassification of shipping and handling expenses to cost of products sold from selling, general and administrative.
HORMEL FOODS CORPORATION
CONDENSED CONSOLIDATED STATEMENTS OF FINANCIAL POSITION
January 25, 2009 October 26, 2008
(In Thousands)
ASSETS
CURRENT ASSETS
Cash and cash equivalents $ 264,737 $ 154,778
Short-term marketable securities 2,371 0
Accounts receivable 370,130 411,010
Inventories 741,944 784,542
Deferred income taxes 47,347 45,948
Prepaid expenses & other current assets 40,431 41,900
TOTAL CURRENT ASSETS 1,466,960 1,438,178
INTANGIBLES 768,035 770,544
OTHER ASSETS 423,099 430,092
PROPERTY, PLANT & EQUIPMENT, NET 972,937 977,657
TOTAL ASSETS $3,631,031 $3,616,471
LIABILITIES AND SHAREHOLDERS' INVESTMENT
TOTAL CURRENT LIABILITIES $ 752,508 $ 781,233
LONG-TERM DEBT – LESS CURRENT MATURITIES 350,000 350,000
OTHER LONG-TERM LIABILITIES 480,988 477,666
SHAREHOLDERS' INVESTMENT 2,047,535 2,007,572
TOTAL LIAB. & SHAREHOLDERS' INVESTMENT $3,631,031 $3,616,471
HORMEL FOODS CORPORATION
CONDENSED CONSOLIDATED STATEMENTS OF CASH FLOWS
Thirteen Weeks Ended
1-25-2009 1-27-2008
OPERATING ACTIVITIES (In Thousands)
Net earnings $ 81,383 $ 88,181
Depreciation and amortization of intangibles 31,033 33,060
Decrease in working capital 61,713 38,520
Other (2,739) (2,836)
NET CASH PROVIDED BY OPERATING ACTIVITIES 171,390 156,925
INVESTING ACTIVITIES
Net purchase (sale) of available-for-sale securities 1,528 (47,799)
Acquisitions of businesses/intangibles (543) (1,013)
Net purchases of property / equipment (23,919) (31,197)
(Increase) Decrease in investments, equity in affiliates,
and other assets
(4,075)
7,920
NET CASH USED IN INVESTING ACTIVITIES (27,009) (72,089)
FINANCING ACTIVITIES
Net payments on debt 0 (70,054)
Dividends paid on common stock (24,877) (20,346)
Share repurchase (10,375) (14,162)
Other 830 14,211
NET CASH USED IN FINANCING ACTIVITIES (34,422) (90,351)
INCREASE (DECREASE) IN CASH AND CASH
EQUIVALENTS
109,959
(5,515)
Cash and cash equivalents at beginning of year 154,778 149,749
CASH AND CASH EQUIVALENTS AT END OF QUARTER $ 264,737 $ 144,234
About Hormel Foods
Hormel Foods Corporation, based in Austin, Minn., is a multinational manufacturer and marketer of consumer-branded food and meat products, many of which are among the best known and trusted in the food industry. The company leverages its extensive expertise, innovation and high competencies in pork and turkey processing and marketing to bring quality, value-added brands to the global marketplace. In each of the past 10 years, Hormel Foods was named one of "The 400 Best Big Companies in America" by Forbes magazine. The company enjoys a strong reputation among consumers, retail grocers, foodservice and industrial customers for products highly regarded for quality, taste, nutrition, convenience and value.
FORWARD-LOOKING STATEMENTS
This news release contains forward-looking information based on management's current views and assumptions. Actual events may differ materially. Please refer to the cautionary statement regarding Forward-Looking Statements and Risk Factors that appear on pages 31-35 in the company's Annual Report for the fiscal year ended Oct. 26, 2008, which can be accessed at www.hormelfoods.com under "Investors-SEC Filings."