SKIPPY® Peanut Butter Launches SKIPPY® Yippee™ Marketing Campaign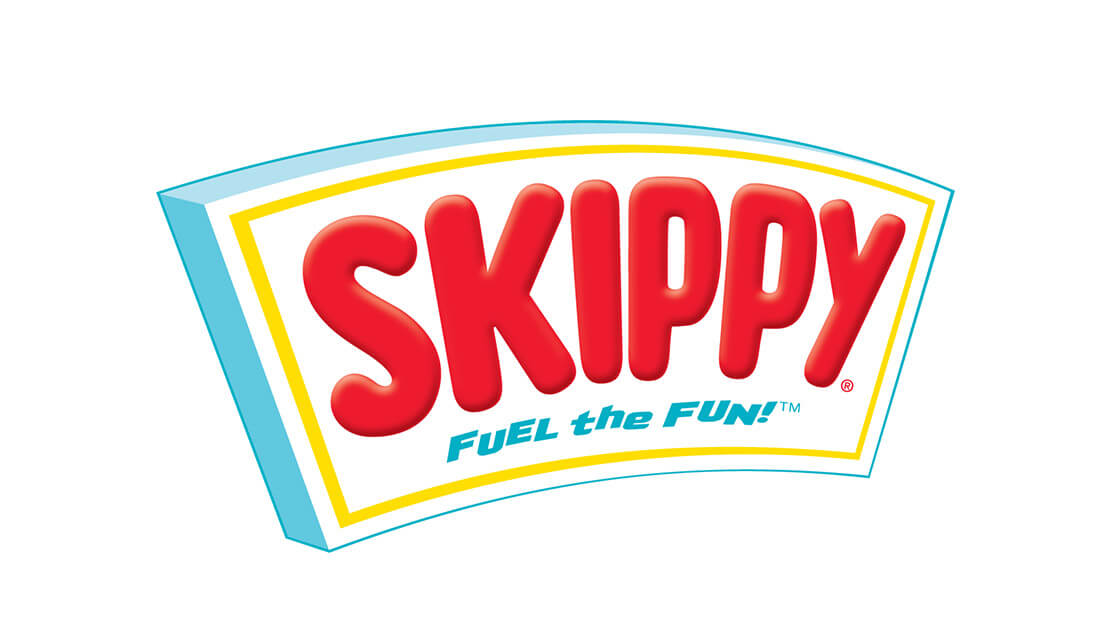 Austin, Minn.
Few foods are as inherently fun as gooey, creamy, sticky peanut butter.
Today, the makers of the SKIPPY® brand are launching a new multi-faceted regional ad campaign, the brand's first in more than five years and the very first under Hormel Foods ownership.
After undergoing global positioning research for the SKIPPY® brand, Hormel Foods discovered that consumers across the world believe peanut butter is one thing: simple fun. This led the company to use the beloved SKIPPY® brand to spread yippee to peanut butter lovers everywhere. The simple joy of eating peanut butter will be brought to life across various brand platforms, from marketing to product innovations, and in the new multimedia advertising campaign.
The SKIPPY®Yippee™ brand campaign features interactive social components on peanutbutter.com, an online "Fun Button" and a 30-second "Fun Factory" television ad highlighting how the fun gets into the peanut butter. Throughout the campaign, fans can use hashtag #SkippyYippee to share their own yippee moments and expressions on social media; the spread of yippee across the Internet will be tracked using hashtags and clicks, quantifying the increased fun that the SKIPPY® brand brings to consumers.
"Since acquiring the SKIPPY® product portfolio in January 2013, Hormel Foods has taken special care to cultivate and grow the brand; we wanted to hone in on the fun of enjoying peanut butter," said Luis G. Marconi, vice president of grocery products marketing at Hormel Foods. "The SKIPPY®Yippee™ campaign is a fantastic way to showcase the brand's new direction and revitalization under Hormel Foods."
The website and advertisements are the first in a phased campaign, with additional components to be introduced in the coming months, including a platform for user-generated peanut butter art and an interactive online game.
• Website and "Fun Button": The new "Fun Button" is hosted on the updated SKIPPY® brand desktop and mobile site, peanutbutter.com, as well as in rich media and mobile iAds. Each time the button is pressed, users receive a random expression yippee from the online content library, such as an animated GIF, short video or sound effect.
• "Fun Factory" Ad: The "Fun Factory" TV ad shows how the SKIPPY® brand becomes the fun peanut butter. As factory worker "Penny" examines the peanuts, she chooses those with the most yippee personality to go into a jar of SKIPPY® peanut butter, while the un-fun peanuts are sent to a boring office party.
Additional interactive digital elements are planned through 2015, including the opportunity to create one-of-a-kind peanut butter "art" and a challenge to fans and friends to play in a "Fun Factory" online game. The SKIPPY®Yippee™ campaign and the "Fun Button" will be promoted through ad units appearing across a broad mix of online media.
"Peanut butter is all about sticky fingers, smiles and simple pleasures, so we really wanted to harness that fun in the 'Fun Factory' spot," said Noel Haan, executive creative director at BBDO Minneapolis. "Eating SKIPPY® peanut butter is a moment of magic, and the SKIPPY®Yippee™ campaign allows fans of all ages to share that joy across platforms."
BBDO Minneapolis and Clickfire Media collaborated on the SKIPPY®Yippee™ campaign's digital and social efforts. The "Fun Factory" TV spot was directed by Robert Boocheck through production company Click3X and features voiceovers from famed announcer Bill Kurtis ("Anchorman," "CBS Early Morning News," "Wait Wait… Don't Tell Me!") and legendary actress Estelle Harris ("Seinfeld," "Toy Story") with her real-life husband of 62 years, Sy Harris.
Fans can connect with the SKIPPY® brand through the peanutbutter.com site; on Facebook, at Facebook.com/Skippy; on Twitter, at the handle @Skippy; and on Pinterest at pinterest.com/skippybrand.