The Makers of SKIPPY® Peanut Butter Introduce P.B. Fruit Bites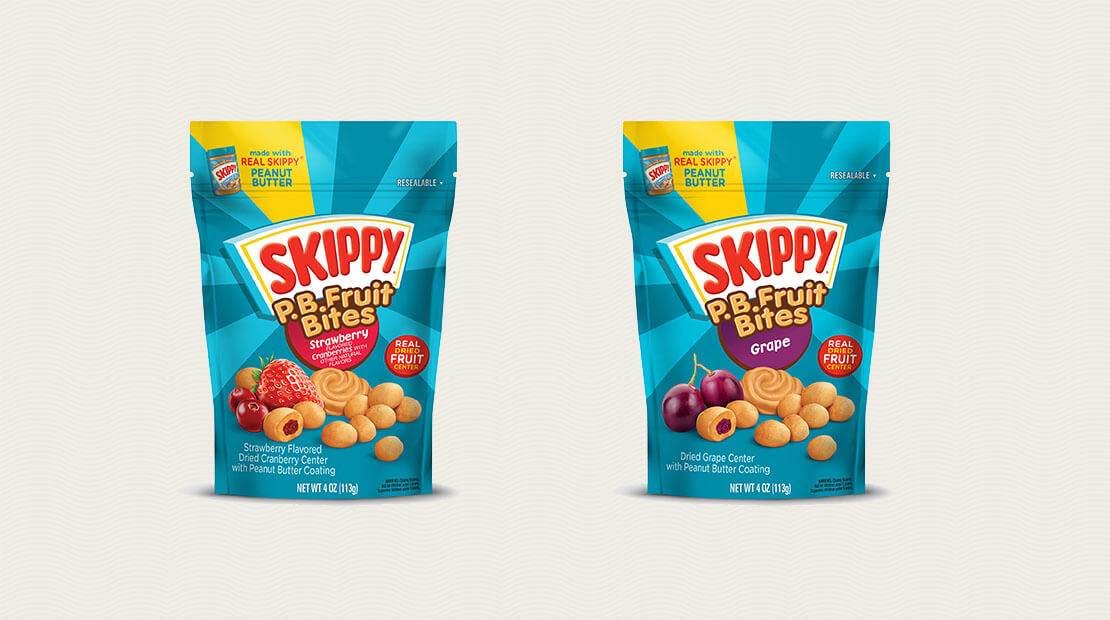 Austin, Minn.
Just in time for back to school, the makers of SKIPPY® peanut butter announced today the launch of SKIPPY® P.B. Fruit Bites, a line of bite-sized real dried fruit covered in a delicious, smooth coating made with real SKIPPY® peanut butter.
"We took the classic peanut butter and jelly flavor and created a convenient, on-the-go snack, combining the undeniably smooth taste of SKIPPY® peanut butter and real dried fruit," said Aly Sill, brand manager at Hormel Foods. "We are thrilled to introduce SKIPPY® P.B. Fruit Bites as the next member of the iconic SKIPPY® peanut butter family of products and a perfect snack for peanut butter and jelly lovers across the country."
Made with a real dried fruit center, SKIPPY® P.B. Fruit Bites come in two varieties: strawberry-flavored dried cranberry and dried grape – providing the classic taste of peanut butter and jelly in one bite.
Portable and poppable, SKIPPY® P.B. Fruit Bites are available in 4 oz. resealable pouches, offering a perfectly-sized snacking solution with 4 grams of protein.
Found in the peanut butter aisle, SKIPPY® P.B. Fruit Bites (MSRP $3.29 – 3.69) are available in select retailers across the country.
For more information about all SKIPPY® peanut butter products, including recipes, nutritional information and where to buy, visit www.peanutbutter.com or follow the brand on social media at www.Facebook.com/Skippy, www.Instagram.com/SkippyBrand and www.Twitter.com/Skippy.