Wholly Guacamole® Dips Bring Big Flavor to HOMEGATING® Parties with 11 Million Pounds of Avocados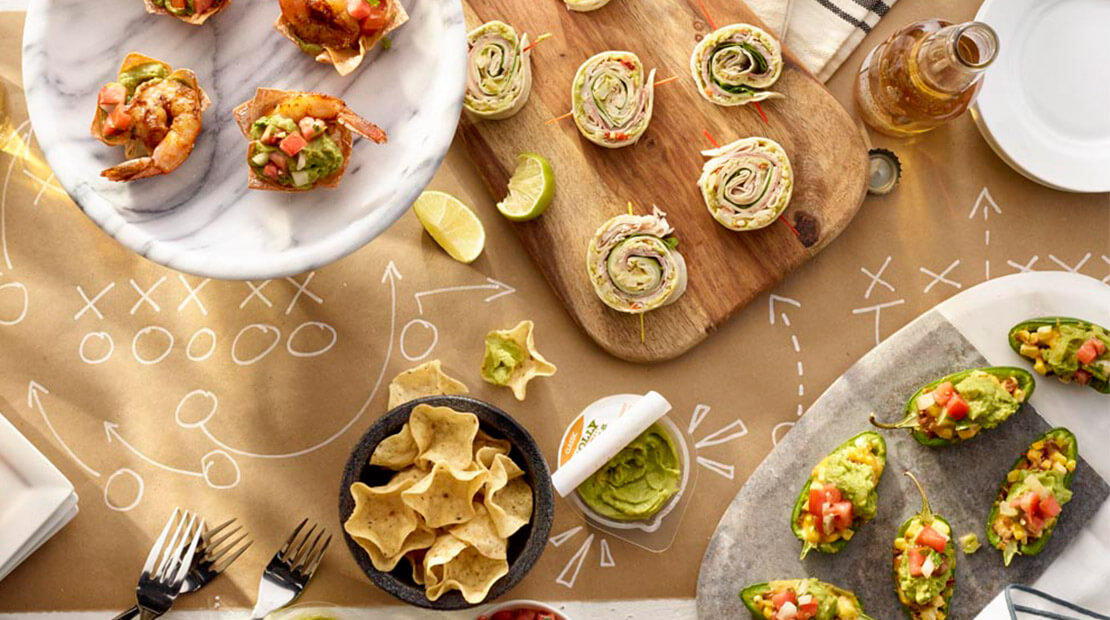 Fort Worth, Texas
Wholly Guacamole helps fans gear up for the last game of the football season
Wholly Guacamole® brand, America's number one selling pre-made guacamole brand, is ready to help fans tackle the ultimate HOMEGATING® party of the year on February 2nd.
According to Wholly Guacamole, the company will use roughly 11 million pounds of avocados in January to satisfy fans prepping for the Big Game – that's 30 percent more than the 8 million pounds of avocados used in Wholly Guacamole products in December 2013. In fact, so many avocados are used during the month of January that the avocados lined end-to-end would stretch from Ft. Worth, Texas to the Metlife® Stadium in East Rutherford, New Jersey and back.
In addition to Wholly Guacamole, customers can now add the new assortment of bean dips to their list of HOMEGATING foods for the first time. Released late last year, Taco Bean Dip & Guacamole, Black Bean Dip & Homestyle Guacamole, and Avocado, Black Bean & Roasted Corn Dip are all perfect additions for any HOMEGATING spread.
"HOMEGATING is our answer to tailgating at home," said Vice President of Marketing for Fresherized Foods, Tracey Altman. "It's about football, but it's also about spending time with friends and family, and having fun. During this time of year, we want to help our fans by making it easy and fun to celebrate the end of the football season."
Fans can visit HOMEGATING.eatwholly.com for more recipes, entertaining tips, and coupons as well as videos featuring Chef Nathan Lippy. Consumers aiming for a new spin on classic recipes can try out recipes on the site such as, 7-Layers of Greatness, Southwestern Sliders, and Spicy Guac Mac and Cheese.
No matter how large the party, Wholly Guacamole can satisfy the craving for a great dip. Guacamole flavors are available in 2 oz. mini containers that are perfect for the solo snacker as well as 8 oz. and 16 oz. packages. Wholly Salsa® flavors and bean dips are available in 10 oz. containers. All Wholly Guacamoleproducts are all natural, gluten free, and kosher certified, making yummy, nutritious substitutes for mayonnaise or ranch dressing. Wholly Guacamole products are available nationwide in your grocer's refrigerated fresh produce or deli sections.
About the Wholly Guacamole® Brand
Wholly Guacamole® is a brand of Fresherized Foods, the largest manufacturer of pre-prepared, fresh guacamole for both retail and food service in the country. A global leader in food safety, quality and innovation, Fresherized Foods was the first to introduce and use High Pressure Processing (HPP) of avocados— or Fresherized® technology—to create their line of Wholly™ products. For more information, visit www.eatwholly.com.