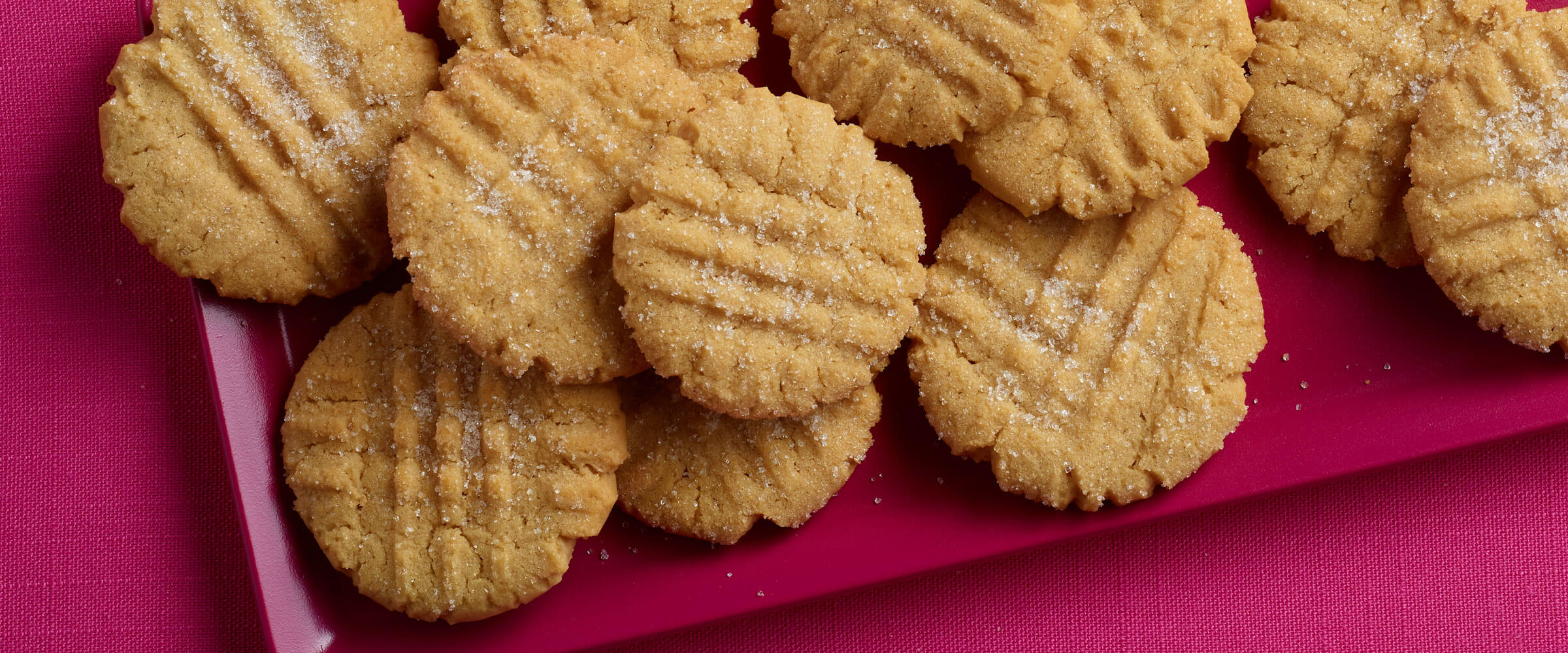 A time-honored American classic. SKIPPY® Classic Peanut Butter Cookies are just like the ones that grandma used to make. Maybe even better.
Perfectly balancing sweetness and nuttiness, these cookies showcase the rich and distinct flavor of peanut butter. The crisp exterior and soft, chewy center, offer a delightful combination of tenderness and a subtle crumb in every bite. As they bake, the scent of warm peanut butter fills the kitchen, creating a mouthwatering anticipation for the moment you can sink your teeth in. These cookies are versatile and can be enjoyed on their own or paired with a glass of milk, hot cocoa, or even a scoop of vanilla ice cream. They make for a delightful snack, a treat to share with loved ones, or a classic addition to any dessert spread.
Ingredients
2

½

cups all-purpose flour

1

teaspoon baking powder

1

teaspoon baking soda

¼

teaspoon salt

1

cup SKIPPY® Natural Creamy Peanut Butter Spread

¾

cup butter

¾

cup granulated sugar

¾

cup firmly packed brown sugar

2

large eggs

1

teaspoon vanilla extract
Directions
Heat oven to 350°F.

In small bowl, combine flour, baking powder, baking soda and salt; mix well.

In large bowl, beat together peanut butter spread and butter with electric mixer until smooth. Beat in granulated and brown sugars, eggs and vanilla until blended. Beat in flour mixture just until blended. (Refrigerate dough until easy to handle, if needed.)

Shape dough into 1-inch balls. Arrange cookies 2 inches apart on ungreased baking sheets. Gently flatten each cookie; press crisscross pattern into tops with fork dipped in sugar.

Bake cookies 12 minutes or until lightly golden. Cool completely on wire rack. Store in tightly covered container.