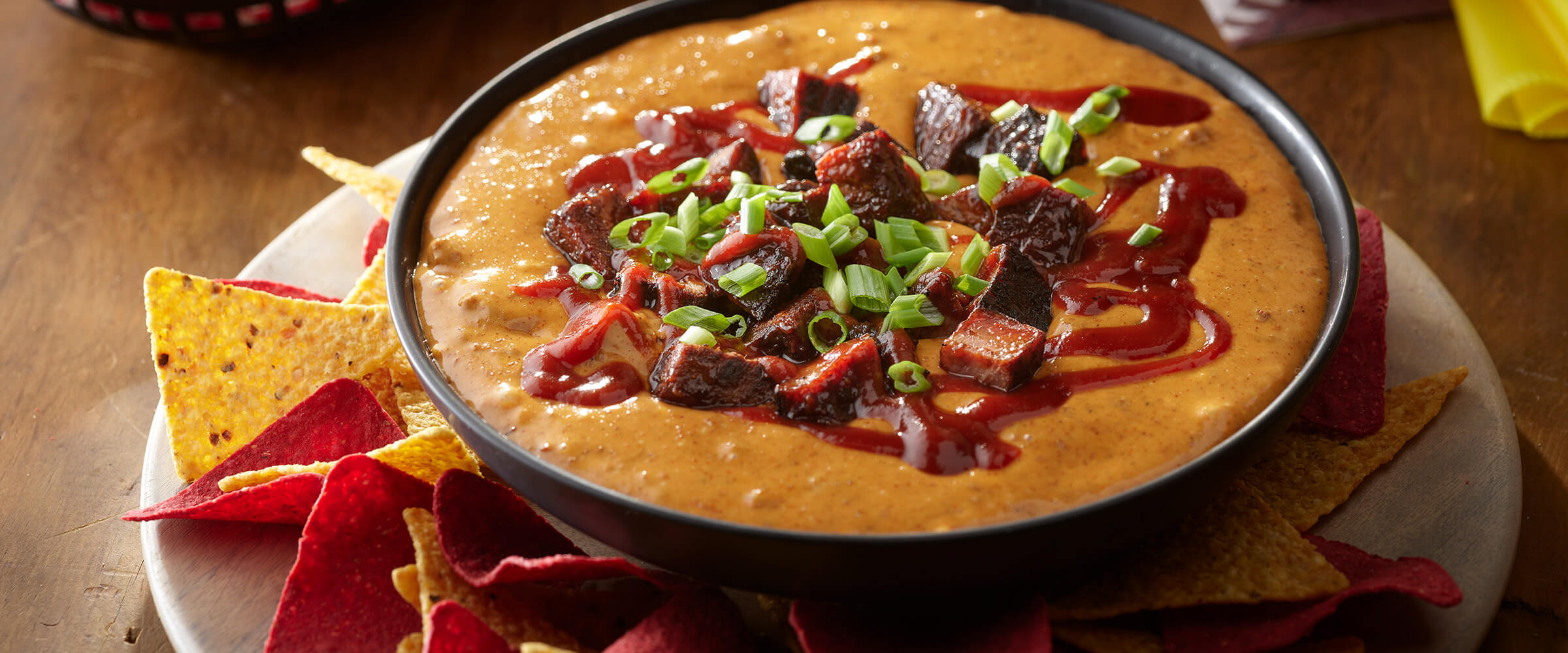 Ingredients
1

(15-ounce) can HORMEL® Chili No Beans

1

(1-pound) package pasteurized prepared cheese product, cut into 1-inch cubes
1

½

cup burnt ends, divided

¼

cup water

1

teaspoon cayenne

1

teaspoon chili powder

1

teaspoon cumin

¼

teaspoon salt

¼

cup barbeque sauce

¼

cup chopped green onions
Directions
In medium microwave-safe bowl, stir together chili, cheese product, ¾ cup burnt ends, water, cayenne, chili powder, cumin, and salt; cover. Microwave on HIGH 4 to 5 minutes or until hot and cheese is melted, stirring once.

Garnish with remaining burnt ends, barbeque sauce and green onions.

Chef's note: Use your favorite burnt ends and barbeque sauce.
Featured In
Stories
Decide Your MVA – Most Valuable Appetizer
Huddle up around these Big Game LVII inspired apps!
Read More