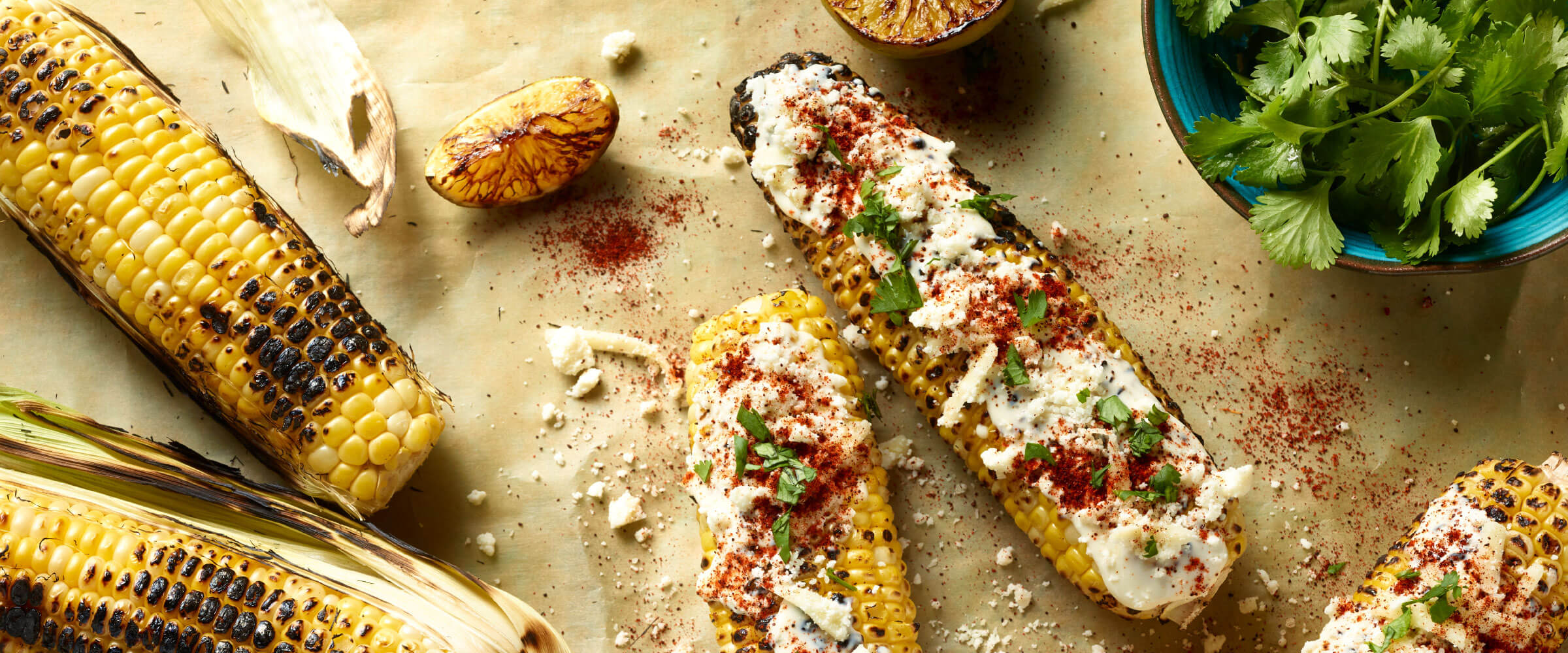 Elevate your grilling game and treat yourself to a flavor-packed culinary adventure with this delectable twist on a classic favorite.
Indulge in the irresistible flavors of Mexican street corn made with a tantalizing combination of mayo, Mexican crema, Monterrey Jack cheese, ancho chili powder, garlic, and fresh cilantro. This easy-to-grill dinner solution will satisfy your taste buds with its mouthwatering blend of creamy, cheesy, and smoky goodness.
Prep Time
Cook Time
Cook Method
Dish Type
Ingredients
| | |
| --- | --- |
| ¼ | cup mayonnaise |
| ¼ | cup Mexican crema |
| 1 | cup diced Applegate Naturals® Monterey Jack Cheese |
| 1 | tablespoon ancho chili powder |
| 1 | tablespoon chopped garlic |
| 2 | bunches cilantro, chopped |
| 4 | ears shucked corn |
| 1 | lime, cut into wedges |
Directions
Pre-heat grill pan on stovetop, coat with melted butter. Combine mayonnaise, crema, garlic in mixing bowl and set aside.

Place corn directly over hot side of grill pan and cook, rotating occasionally until cooked through and charred in spots on all sides, about 8 minutes total.

Transfer corn to bowl with the mayo mayo mixture, cheese, and chili powder. Use a large spoon to evenly coat corn on all sides with mixture. Garnish with chopped cilantro and serve immediately with lime wedges.