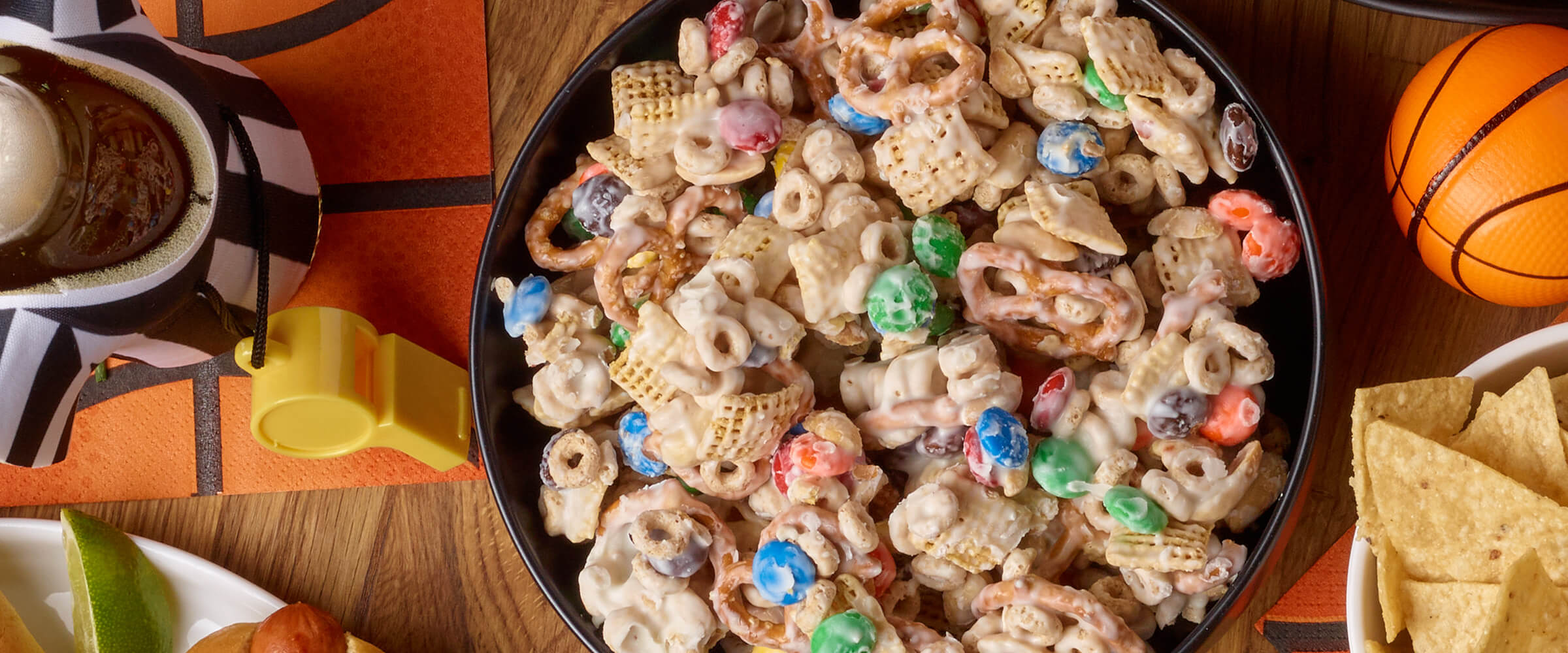 Prep Time
Cook Time
Dish Type
Ingredients
| | |
| --- | --- |
| 4 | cups toasted whole grain oat cereal |
| 4 | cups toasted corn cereal squares |
| 2 | cups PLANTERS® salted cocktail peanuts |
| 2 | cups candy coated chocolate pieces |
| 2 | cups mini pretzel twists |
| 2 | (12-ounce) packages white baking chips |
| 3 | tablespoons canola oil |
Directions
In large bowl, combine the first five ingredients; set aside. In microwave-safe bowl, heat chips and oil at 70% power for 1 minute, stirring once. Microwave on high for 5 seconds; stir until smooth.

Pour over cereal mixture and mix well. Spread onto three waxed paper-lined baking sheets. Cool; break apart. Store in an airtight container.
Featured In
Stories
Moore Than a Meal
Comfort comes in many forms. So does love. A seven-year-old boy with autism and his family learn that Dinty Moore® beef stew provides both.
Meet Danny