For a company whose products are sold across the world, Jennie-O Turkey Store has a remarkably small footprint. One of the Hormel Foods family of companies, Jennie-O comprises 12 lay farms, six production facilities, three hatcheries and 120 commercial growing farms across a 400-mile swath of Minnesota and Wisconsin.
In this case, small is a very good thing.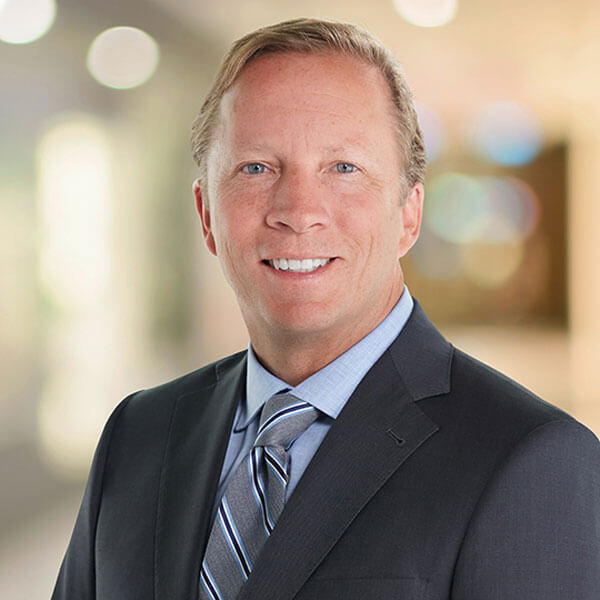 We have the ability to positively impact the entire supply chain, from grain to finished product.

Steve Lykken, group vice president for Jennie-O Turkey Store
Because Jennie-O owns its own manufacturing processes and 80% of its turkey farms, Lykken says, the organization has a vested interest in running them as efficiently as possible while minimizing their environmental impacts. Upgrades to water chilling systems, for example, helped the company reduce its water usage by 80 million gallons per year. And recent barn upgrades include larger feeding systems and watering systems that only activate when the birds drink from them, reducing spills and keeping their bedding dry.
in water reduction per year
energy offset by renewables
across Hormel Foods domestically
Lykken also points to a 1.75-megawatt community solar array installed at a Jennie-O processing plant in Montevideo, Minn., which is anticipated to provide 10% of the facility's energy needs beginning this fall. All Jennie-O employees can join the community solar program without installation or added fees, supporting onsite renewable energy. The array helped Hormel Foods meet its 2022 goal of offsetting 100% of its domestic energy use with renewable sources and is the latest in a long list of clean energy projects the company has embraced in recent years, which include the Western Trails wind project in northern Texas and the Haystack wind project in eastern Nebraska.
Turning Turkey Litter

Into Clean Energy
Not only is Jennie-O committed to conserving energy, it is also engaged in talks to provide a revolutionary clean energy system to the region by partnering with a Danish anaerobic digestion company that converts animal waste to biomethane, a clean-burning and odorless gas, says Paul Bolle, environmental liaison for Jennie-O. The Danish company, which operates 13 plants in Denmark, collects food waste and animal manure from area farms and stores the waste in enclosed tanks called "digesters," where bacteria break down the material in just 30 to 60 days. The resulting biogas is added to the natural gas pipeline and the leftover biomatter — now a neutral-smelling liquid — is returned to farmers to use as fertilizer. Moreover, businesses within a 50-mile radius will have the opportunity to take part in this initiative, establishing a mutually beneficial arrangement and fostering a positive impact within the community.
"We're really excited about this collaboration," says Bolle. "It's a win, environmentally, for everyone."
All these efforts align with the Hormel Foods 20 By 30 Challenge, a set of 20 aggressive environmental and social responsibility goals that the company is striving to reach by 2030.
An Ounce of Prevention

Is Worth a Pound of Cure
Maintaining high standards for animal care and handling throughout the supply chain is part of that 20 By 30 Challenge. To this end, Jennie-O employs six full-time vets who ensure flocks are raised in a healthy environment and its barns are subjected to routine internal and external inspections. In 2021, for example, the Jennie-O quality assurance department performed 854 audits and the National Turkey Federation performed 284.
When it comes to turkey health, the brand uses a holistic approach, says Jennie-O veterinarian Carrie Cremers. To ensure the birds are comfortable, the barns are equipped with monitoring systems that continuously measure and adjust temperature and ventilation as well as food and water consumption. To limit the flocks' exposure to pathogens, workers must follow strict protocols. For example, they must shower upon entering and leaving some barns, and wear dedicated clothing, including gloves.
"The healthier the flock, the more resistant they'll be to infections," Cremers says. "If you can get a poult (baby turkey) off to a good start and managed well, it will develop a robust immune system."
Hormel Foods has emerged as an industry leader in the responsible use of antibiotics. The company's antibiotic stewardship program is guided by four core principles, all aimed at enhancing animal health outcomes and promoting responsible antibiotic use:
Managing systems and housing to provide suitable environments.
Utilizing preventive medicine programs developed by veterinarians to support animal health.
Ensuring antibiotic treatment is used only when necessary and appropriate, under veterinary oversight.
Constantly evaluating, investing in and improving the antibiotic stewardship program.
The company has also been a strong advocate of alternative approaches to animal health and well-being to minimize the need for antibiotics. "We're constantly looking at different alternatives to antibiotics," Cremers says. To this end, Jennie-O started adding probiotics and prebiotics to its turkey feed to naturally strengthen the birds' immune systems.
"Prebiotics make it easier for turkeys to absorb food and convert calories," Cremers explains. (Prebiotics are substrates that feed probiotics, which are live bacteria like those found in yogurt, that promote gastrointestinal health.)
Essential Oil

Is for the Birds
Jennie-O has been using essential oils — concentrated plant extracts that are also used in aromatherapy and other human health products — for years. Research has shown that extracts of thyme, oregano, rosemary and cinnamon in the feed reduce inflammation, increase appetite, and even help the birds relax.
These efforts allow Jennie-O to produce 150 million pounds of raised without antibiotic products each year, including the company's "Raised with No Antibiotics Ever" ground turkey. The brand's commitment to wellbeing is also evident in its line of low-sodium products ranging from oven-roasted turkey breasts to turkey salami and bacon.
Building Strong and

Equitable Communities
In addition to being a responsible protein purveyor, Jennie-O strives to be a kind and caring corporate citizen. Over the past 40 years, the company has awarded more than $500,000 in scholarships to the children of its team members, donated hundreds of thousands of dollars to charities, and tens of thousands of turkeys to food drives. To celebrate food workers, last year the Jennie-O® brand launched a series of "Cafeteria Takeovers" with celebrity chef Carla Hall to recognize the unsung heroes of school cafeterias. Hall and Jennie-O® brand representatives visited school cafeterias across the United States, where they served a catered meal to the kitchen staff, pampered them, and delivered flowers and hand-written notes from students. The company is also committed to fostering an equitable and inclusive workforce. Its plant in Faribault, Minn., for example, employs more than 10 people who are deaf or have severely impaired hearing. To support and maintain their position as the employer of choice for this community, the company has taken proactive steps to modify its processes, equipment and communication capabilities.
"When I look at Jennie-O, I think it's a great example of how to be a major employer in a small community," Lykken says. "Our teams give back with donations and volunteerism. This is hometown, real-people-working-hard kind of stuff. I think Jennie-O has a really special community story."