Raised by German immigrants, George A. Hormel grew up in a household where no resource was ever wasted. "Scraps of food and odds and ends of material were saved and converted into something useful," he recalled in his memoir. Even the ashes from the wood stove were leached for lye and combined with fats saved from cooking to make soap. The Hormel family wasn't unusual. At the beginning of the 20th century, the notion of thrift was central to living a good and virtuous life. This was a time in American history when thrift wasn't just about saving money. Thriftiness, and having the inventiveness to achieve it, were ideas as important as other moral goods like justice, self-restraint or charity.
When Hormel founded his company, he put the lessons of his youth to use. In hiring his team, he valued "ingenuity above rubies." Specifically, he looked to hire workers who "could think of a substitute for a broken machine part, or who could simplify an operation or improve a technique," he wrote. "How to do something better, quicker, and cheaper became a fixed idea for everyone in our employ."
In his memoir, Hormel tells of early challenges that faced his budding meatpacking business. A team of company chemists discovered that the water of the nearby Cedar River contained a high concentration of nitrogen. They devised a system that would allow Hormel Foods to recover the nitrogen to sell for fertilizer and clean the water at the same time. This principle of minimizing waste had a positive impact on the environment and produced value for the company and the community.
Thrift and resourcefulness are still in the company's DNA. At every part of a product's journey — from production to packaging design — Hormel Foods is always looking for innovative ways to reduce food waste and use fewer resources.
The company's current goals are ambitious. Hormel Foods has committed to the 20 By 30 Challenge — twenty sustainability goals designed to improve the environment, communities and team member education and well-being, among other priorities. Key among them, Hormel Foods is working toward zero food waste by 2030. Behind the commitment, there are countless innovations and improvements happening in every brand and at every production facility across the enterprise.
Food for People

Not Landfills
The Hormel Foods commitment to innovation, efficiency and stewardship means that team members are searching for new ways to ensure that its products end up on a table rather than in a landfill. For George Hormel, maximizing shelf life went hand in hand with minimizing production waste. Perhaps the best example is the iconic SPAM® brand. After gaining renown as a staple for World War II soldiers fighting in Europe and the Pacific, the product became a worldwide hit as a shelf-stable source of delicious, convenient protein in an easily recyclable can. Advances in packaging that protect the safety and nutrition of food have continually been a competitive advantage for Hormel Foods.
Kevin Myers, senior vice president of R&D and quality control at Hormel Foods, describes a variety of high-pressure processing and canning solutions that "extend shelf life without relying exclusively on preservatives." MegaMex Foods, the company's joint venture with Herdez del Fuerte in Mexico, has pioneered similar pressurizing techniques for non-canned products such as Wholly® Guacamole, extending shelf life and making it less likely to be prematurely discarded. Improvements in the process have ensured that the guacamole's shelf life is "in the 60-day range right now" — a significant improvement from an already-impressive 40 days. These innovations earned the team that designed the Wholly® Avocado product the Hormel Foods Best of the Best Innovation award in 2021 at the annual competition designed to encourage innovation and highlight new practices.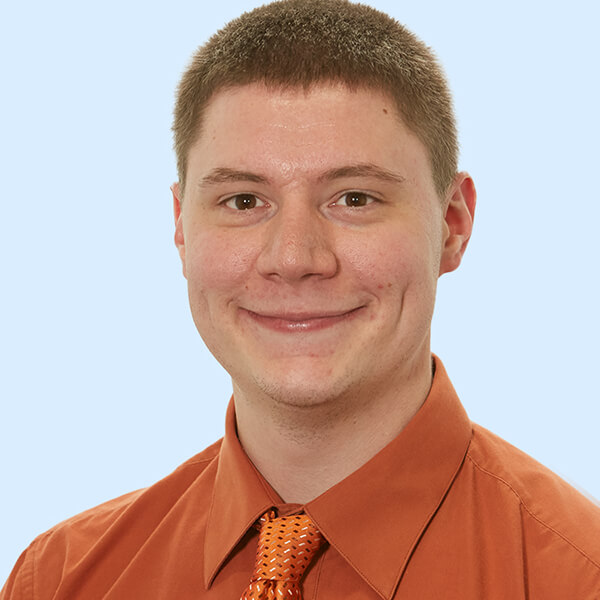 We have always strived to have our packaging recyclable, reduce material use and use the least amount of packaging while balancing many other safety, regulatory and economic demands.

Oliver Ballinger, a senior packaging scientist at Hormel Foods
Packaging design can also present opportunities for creative solutions in unexpected ways. Responding to consumer feedback, Andrew Lower, director of operations at MegaMex Foods, put his team to work reshaping the Wholly® Guacamole packaging. "Consumers couldn't get the guacamole out of the corners of the tray," he says. "So we redesigned the package to be more of a bowl to make it easier for them to enjoy all of the product."
By innovating ways to make products last longer, Hormel Foods improves access in food deserts, or areas that lack reliable sources of affordable and nutritious food. These are often rural communities without a large grocery store.
"Working toward packaging innovations is not new for us," says Oliver Ballinger, a senior packaging scientist at Hormel Foods. "We have always strived to have our packaging recyclable, reduce material use and use the least amount of packaging while balancing many other safety, regulatory and economic demands." In 2022, Ballinger's team reduced product packaging by 1.5 million pounds. Thanks to their continued efforts, about 83% of Hormel Foods' packaging is recyclable, and 30% is made from recycled materials.
83
of all packaging is recyclable
at Hormel Foods
30
made from recycled materials
in 2022 alone at Hormel Foods
Clarifying Expiration Date
Helping consumers better understand expiration dates has also been an important tool for the team at Hormel Foods, eager to avoid unnecessary food waste from label confusions. The team regularly provides resources to consumers to educate and support them on this journey. Chris Anderson, senior communications manager and a former consumer engagement specialist at Hormel Foods, acknowledges that the various dates on food packaging can be confusing. "We do get a lot of questions about it," he says. "A lot of people want to know, 'What are all these numbers and letters about?' and 'Does best if sold by mean it's still okay to eat?'"
The answer to this last question is a resounding yes; sell-by dates are intended to tell a retailer how long they should display a product for. "Best by" and "use by," on the other hand, are directed at the consumer, serving as the producer's official recommendation of when the product will be at peak quality — not the date it expires on. While understanding the dates is important, Richard Carlson, vice president of quality management at Hormel Foods emphasizes that consumers should always trust their judgment when determining a product is safe to eat. "Use all of your senses," he says, "especially eyes, nose and touch. If it doesn't look right, smell right or feel right, it's better to discard the product and avoid an unpleasant experience." By giving people the tools to better understand food safety, Hormel Foods continues to move toward its ultimate goal of eliminating food waste.
Food donations are also a key pillar of Hormel Foods commitment to zero waste. "It's one of the biggest levers we can pull as a company, to ensure that products nearing expiration get in the hands of those who can use it," says Tom Raymond, director of environmental sustainability at Hormel Foods. "It aligns with our zero-landfill philosophy." From longtime partnerships with food banks across the country, and disaster-relief efforts among others, the company is on track to achieve its goal to provide the equivalent of 70 million meals to those in need through cash and product donations by 2030.
Closing the Loop
Brands are also looking for partnerships with companies pioneering the most profitable and efficient uses for agricultural and manufacturing byproducts. Hormel Foods sponsors Bold Open, an innovation event hosted by the Agriculture Utilization Research Institute that brings together some of Minnesota's largest food and agriculture companies to fast-track solutions to problems the food industry faces. Through its participation, Hormel Foods helps its innovation leaders seek to identify promising startups and entrepreneurs and understand the marketplace of potential upcycled food byproducts in Minnesota and surrounding states.
Hormel Foods is on a mission to convert food waste to beneficial end uses. Projects already underway at the company include upcycling byproducts and turning them into animal feed, fertilizer and natural gas through anaerobic digestion. Raymond describes how one facility upcycles vegetable waste for farmers. "Instead of going into a landfill, the byproducts end up in a tilled field, improving the soil." Additionally, the company's Jennie-O® brand is pioneering a project using anaerobic digestion, turning waste products from poultry farms and processing plants into renewable natural gas.
These solutions require continued, long-term effort, and for that reason, Hormel Foods retains a team of dedicated individuals working to find ways to minimize the company's environmental footprint while bolstering relationships with communities. "In order for us to be the best partner in that community and set ourselves up for the future, we need to be that partner that is doing the right thing," Myers says. "We're out there looking at the long term and how we can continue to get better."