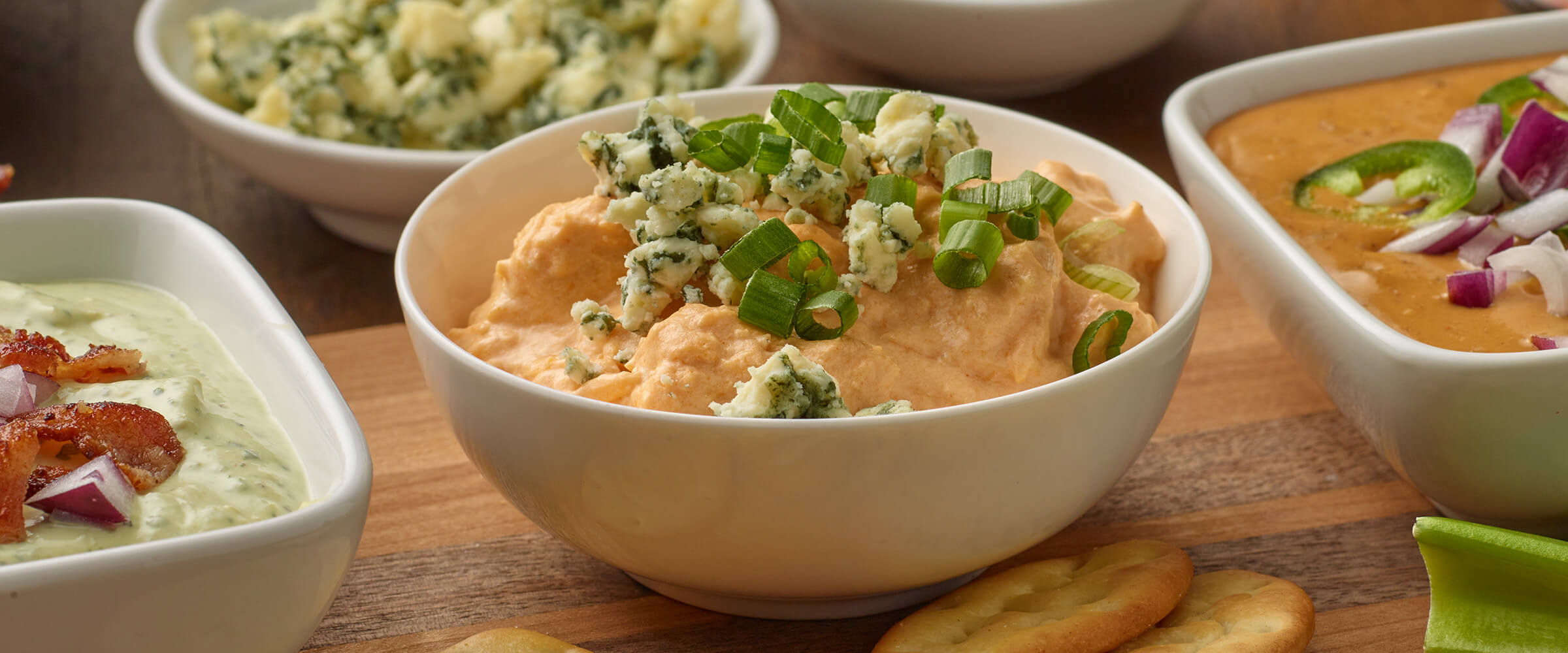 Prep Time
Cook Time
Dish Type
Ingredients
2

8 oz packages cream cheese, softened

1

cup ranch salad dressing

¾

cup hot buffalo sauce
1

½

cup shredded Cheddar cheese

2

10 oz cans HORMEL® Premium Chicken Breast, drained
Directions
Heat oven to 400°F. In large bowl, combine cream cheese, dressing, hot sauce and shredded cheese until well blended. Gently stir in chicken.

Spoon dip into 2-quart casserole. Bake 20 minutes or until hot and bubbly. Serve with crackers, tortilla chips, bread and celery sticks for dipping.
Featured In
Stories
Moore Than a Meal
Comfort comes in many forms. So does love. A seven-year-old boy with autism and his family learn that Dinty Moore® beef stew provides both.
Meet Danny