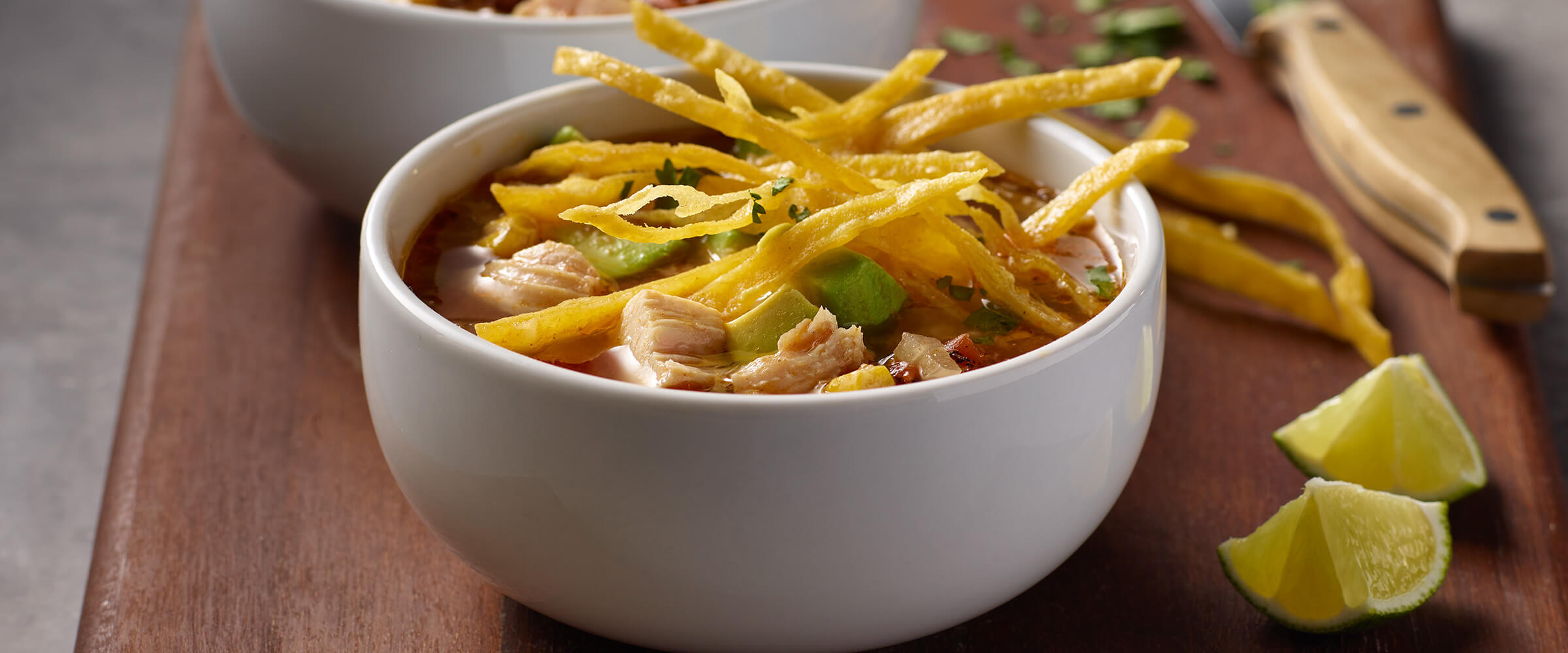 Whether you're looking for a quick weeknight dinner or a crowd-pleasing dish for a gathering, this Chicken Taco Chili is a flavorful solution that delivers a fiesta in every spoonful. Chicken taco chili marries the best of Tex-Mex cuisine and comforting chili, all in one delectable bowl.
Prep Time
Cook Time
Cook Method
Dish Type
Ingredients
4

Chi-Chi's® Fajita Tortillas, cut into thin strips

3

water

1

(16-ounce) jar Chi-Chi's® Thick & Chunky Salsa

3

Herb-Ox® Chicken Bouillon Cubes

1

(1.25-ounce) package Chi-Chi's® Taco Seasoning Mix

1

(10-ounce) cans Hormel® Premium Chicken Breast , drained and
flaked

1

(15-ounce) can black beans, drained and rinsed

1

(11-ounce) can whole kernel corn with red and green bell peppers, drained
Sour cream, if desired
Directions
Heat oven to 400°F.

Place tortilla strips on baking sheet; lightly coat strips with cooking spray. Bake 5 to 6 minutes or until crisp.

Meanwhile, in large saucepan, stir together water, salsa, bouillon and taco seasoning over medium-high heat. Bring to a boil. Reduce heat to medium-low. Cook 5 minutes.

Add chicken, beans and corn to saucepan. Cook 10 to 12 minutes or until soup is hot and flavors are blended. Ladle into warm bowls; top with tortilla crisps. Garnish with sour cream.
Other Soups, Stews & Chili Ideas