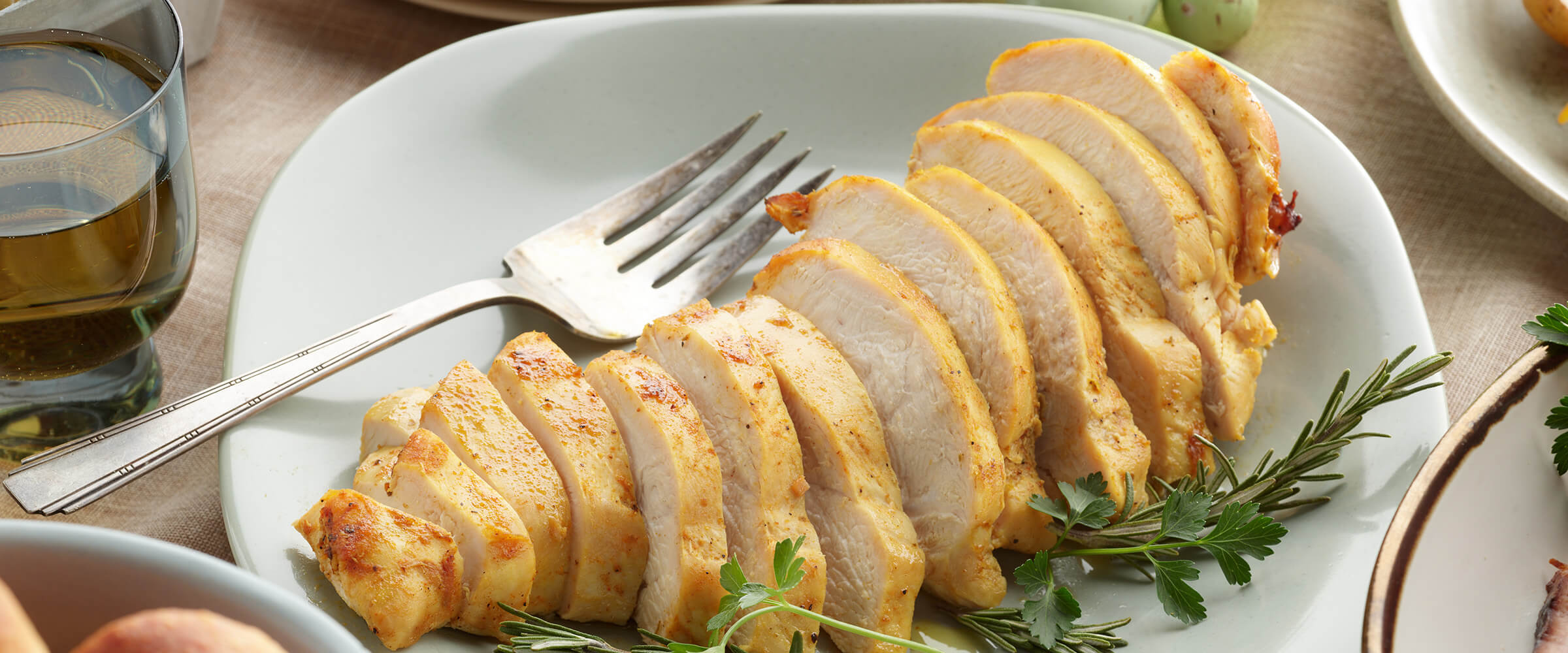 Prep Time
Cook Time
Dish Type
Ingredients
| | |
| --- | --- |
| 1 | JENNIE-O® Oven Ready Boneless Turkey Breast |
Directions
Preheat oven to 375°F. Remove frozen turkey breast from outer package only. Do not remove from cooking bag. Do not grill, microwave or prepare in electric roaster. Note: Do not increase oven temperature. Cooking bag may melt at higher temperatures.

Place in a roasting pan with at least 2″ high sides. Cut three 1/2″ slits in top of cooking bag.

Place pan in oven, allowing room for bag to expand without touching oven racks or walls. Always check doneness with a meat thermometer inserted into the thickest part of the breast. Start checking temperature after 2 hours. Remove from oven when internal temperature reaches 165°F. Based on natural variations in breast size, it may take up to 3 hours to cook. Note: Meat temperature increases rapidly during last hour of cooking.

Let turkey breast rest 10 minutes, cut open top of oven bag. Be cautious of hot steam and juices. Prepare gravy as directed on pouch.

Slow Cooker:
Add one cup water to the bottom of slow cooker. Place turkey breast in the slow cooker. Cut three 1/2-inch slits in the top of the cooking bag. Cook for approximately 4 hours with the slow cooker on HIGH setting. Always cook to well done, 165F as measured by a meat thermometer.
Other Meat & Poultry Ideas
Featured In
Stories
Savoring the Flavors of Spring: A Delicious Duo for Your Table
Experience the best of both worlds with mouthwatering ham, and tender turkey breast.
Read More