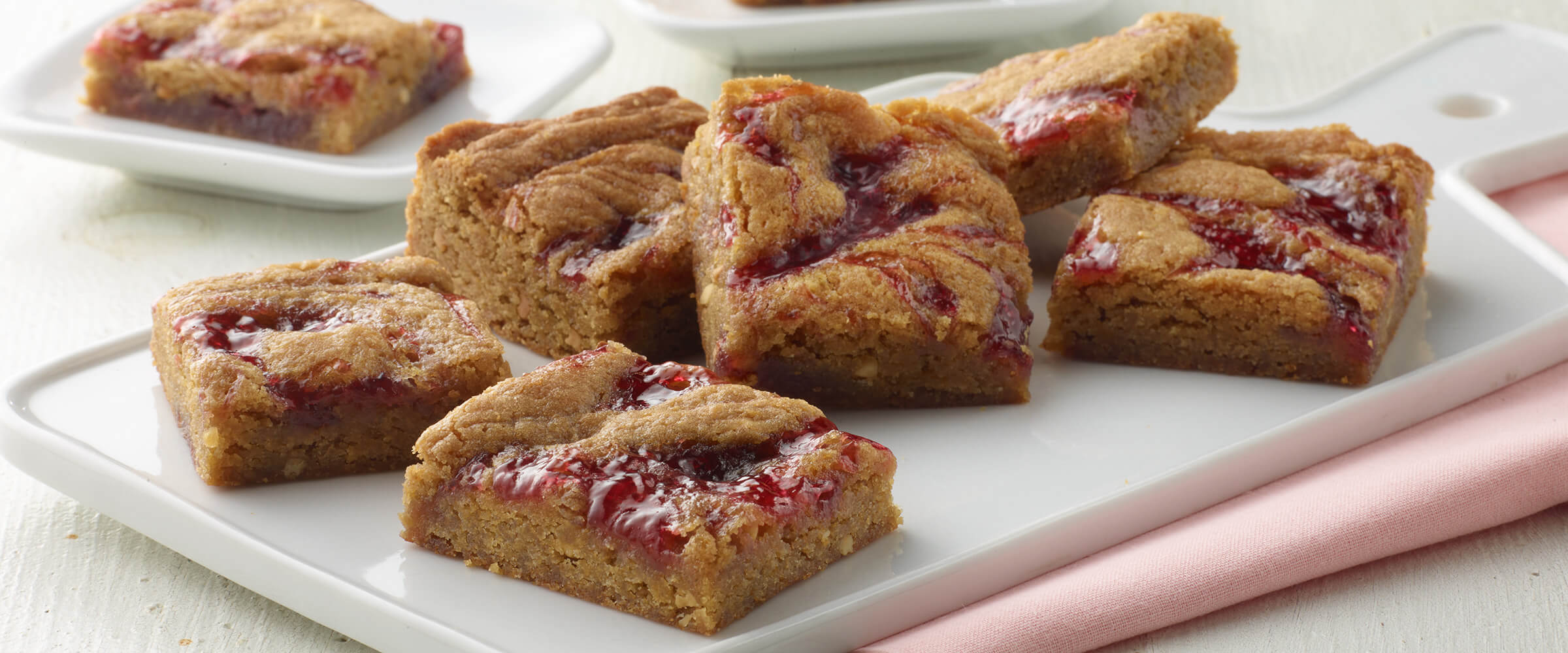 Ingredients
1

½

cup packed brown sugar

¾

cup butter, melted

½

cup SKIPPY® SUPER CHUNK® Peanut Butter

2

large eggs, beaten

1

tablespoon vanilla extract
1

½

cup all-purpose flour

1

teaspoon baking powder

½

teaspoon salt

½

cup grape jelly
Directions
Heat oven to 350°F. Line a 9×13-inch baking pan with foil or parchment paper. Lightly spray with non-stick cooking spray.

In mixer bowl, mix together brown sugar, butter and peanut butter. Beat in eggs and vanilla.

Add flour, baking powder and salt. Mix to combine. Spread in prepared pan.

Top batter with spoonfuls of jelly. Using a knife, swirl jelly through batter for marbled design.

Bake 30 to 35 minutes, or until toothpick inserted in center comes out clean. Cool in pan.