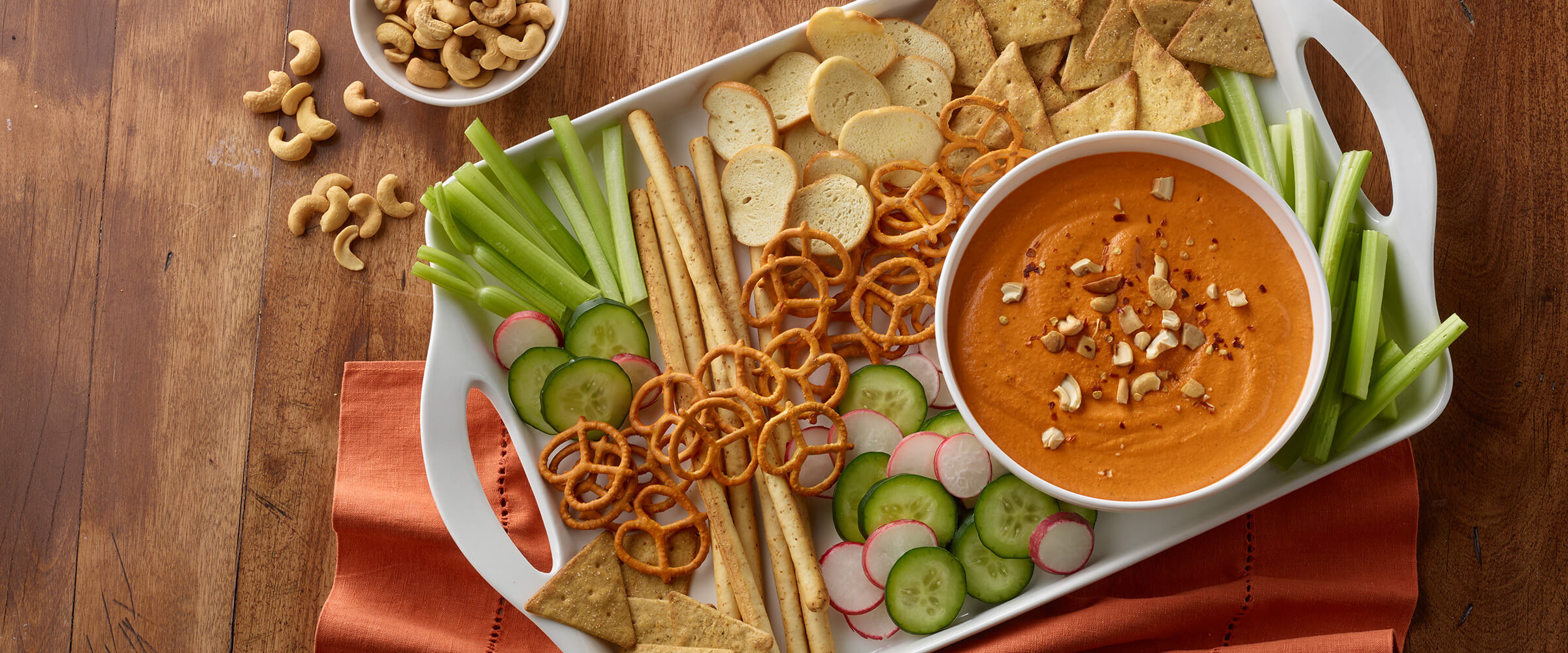 Ingredients
| | |
| --- | --- |
| 2 | cups PLANTERS® Salted Cashews |
| 2 | cups hot water |
| 4 | jarred roasted red bell peppers, drained |
| ½ | cup water |
| ¼ | cup tahini |
| 3 | cloves garlic |
| ½ | teaspoon kosher salt |
| ½ | teaspoon smoked paprika |
| ¼ | teaspoon crushed red pepper flakes |
| ¼ | teaspoon ground black pepper |
Directions
Place cashews in medium glass bowl. Cover cashews with 2 cups hot water. Cover bowl; let soak 30 minutes. Drain.

In bowl of food processor, add drained cashews and remaining ingredients. Process until smooth and creamy.
Featured In
Stories
Moore Than a Meal
Comfort comes in many forms. So does love. A seven-year-old boy with autism and his family learn that Dinty Moore® beef stew provides both.
Meet Danny