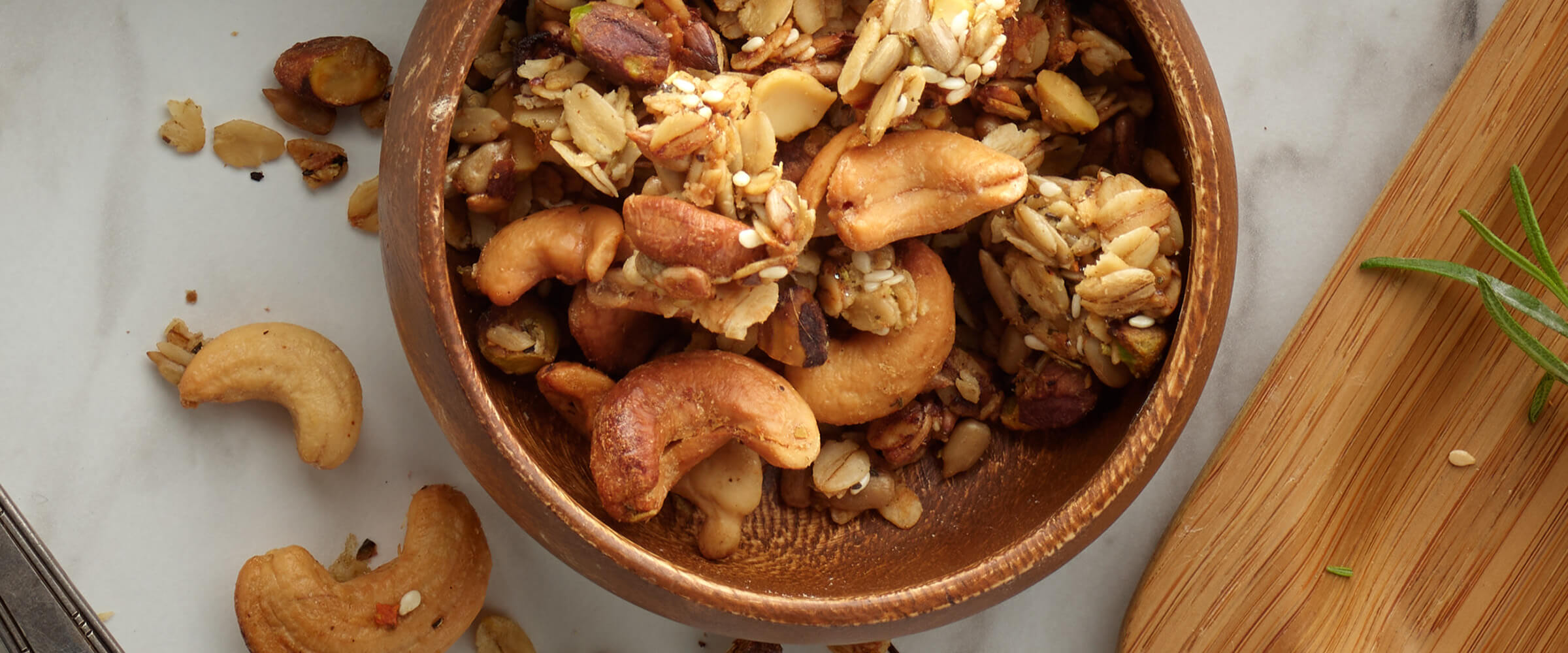 This unique Savory Rosemary Sea Salt Cashew Granola brings sweet and savory together in a versatile granola with a satisfying crunch. Perfect for topping soups and salads or even as a stand alone snack!
Prep Time
Cook Time
Cook Method
Dish Type
Ingredients
½

cup canola oil

1

tablespoon maple syrup

1

egg white, beaten
1

½

cup old fashioned rolled oats

1

( 5-ounce) package Planters® Rosemary & Sea Salt Cashews, rough chopped

½

cup shelled Planters® pistachios, rough chopped

½

cup Planters® dry roasted sunflower kernels

2

tablespoons sesame seeds

1

teaspoon Italian seasoning (substitute 1 teaspoon curry powder for a twist)
pinch red pepper flakes
Directions
Heat oven to 350°F. Line baking sheet with parchment paper.

In small bowl, whisk oil, maple syrup, and egg white.

In separate bowl, combine oats, nuts, and seasonings.

Poor oil mixture over oats and nut mixture. Stir to coat well. Spread onto baking sheet.

Bake 25 to 30 minutes, stirring halfway, until fragrant and golden in color. Cool on pan, then break up and store in an airtight container.