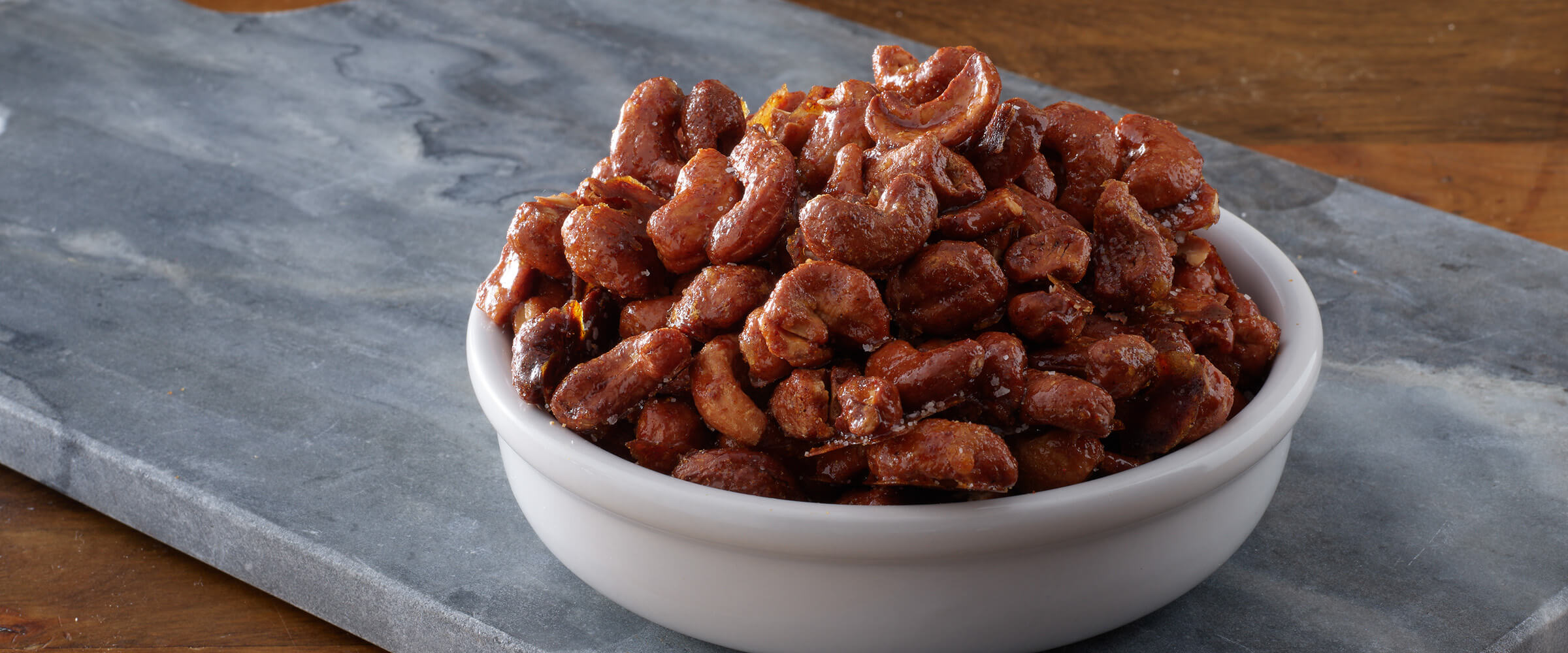 Ingredients
| | |
| --- | --- |
| 3 | tablespoons honey |
| 2 | tablespoons sriracha |
| 1 | teaspoon fine sea salt |
| 1 | teaspoon olive oil |
| ½ | teaspoon cinnamon |
| ½ | teaspoon cumin |
| ½ | teaspoon paprika |
| 2 | (8.25-ounce) cans PLANTERS® Deluxe Honey Roasted Whole Cashews |
Directions
Heat oven to 350°F. Line a large, rimmed baking sheet with parchment paper.

In large bowl, combine honey, sriracha, salt, oil, cinnamon, cumin and paprika. Mix in cashews, stirring to coat. Spread onto prepared sheet. Roast 10 to 15 minutes, stirring every 5 minutes, until caramelized. Cool.
Featured In
Stories
Moore Than a Meal
Comfort comes in many forms. So does love. A seven-year-old boy with autism and his family learn that Dinty Moore® beef stew provides both.
Meet Danny