Whether you're preparing for a graduation party or a simple get-together, these savory recipes will make you the talk of the party.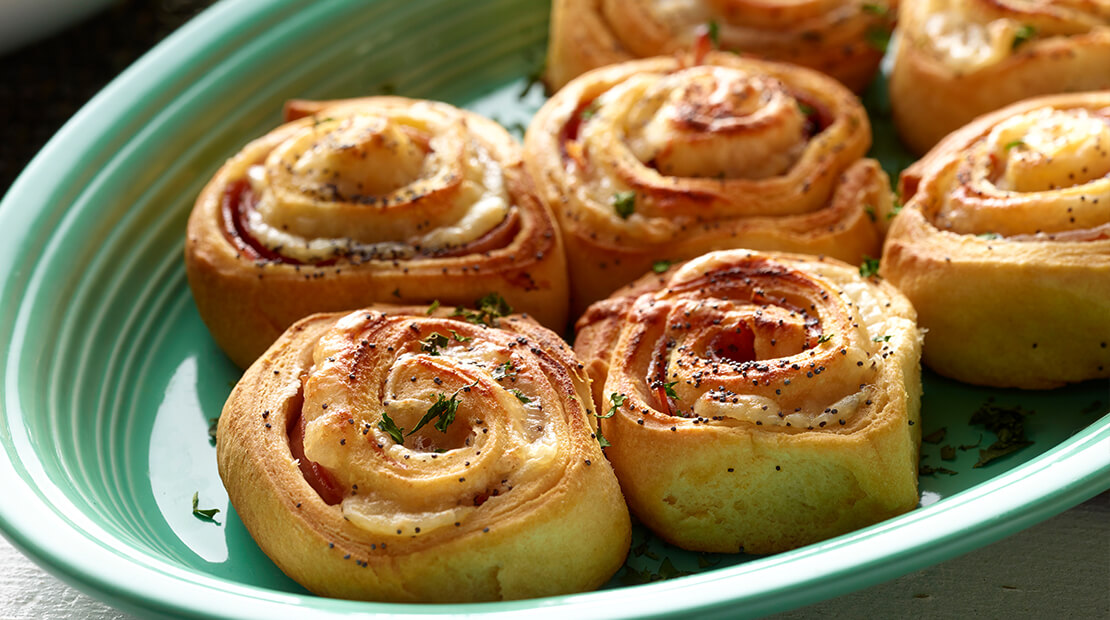 Baked Turkey and Cheese Roll-Ups
Hands-On Time

10 minutes

Total Time

35 minutes

Serves

12
3/4

pound JENNIE-O® Sliced Smoked Turkey

1/2

teaspoon onion powder

1 1/2

tablespoon Dijon mustard

1/2

teaspoon Worcestershire sauce

2

(8-ounce) tubes crescent roll dough sheet

1

tablespoon poppy seeds

1/2

cup butter, melted

6

slices Swiss cheese
Instructions
Heat oven to 375°F.
Place one dough sheet over remaining dough sheet and roll out crescent dough into a 13- x 18 inch rectangle. Layer with turkey and cheese.
Roll lengthwise, pinch ends together and turn seam side down. Cut into 12 pieces. Place pieces in a lightly greased 13- x 9-inch baking dish.
In small bowl, combine butter, poppy seeds, mustard, onion powder, and Worcestershire sauce. Brush mixture evenly over rollups.
Bake 25 minutes until golden.
Waldorf Turkey Pasta Salad
Hands-On Time

20 minutes

Total Time

35 minutes

Serves

6
1/2

(1-pound) box Fusilli pasta

1/3

cup plain Greek yogurt

1/3

cup mayonnaise

1

tablespoon grated orange zest

2

tablespoons fresh lemon juice

1

teaspoon chicken flavored bouillon granules

2

cups cubed JENNIE-O® Extra Lean Oven Roasted Turkey Breast

1

apple, diced

1

cup sliced celery

1/2

cup halved grapes

1/4

cup chopped parsley
Instructions
Cook pasta according to package directions; drain and rinse under cold water. Drain well.
In small bowl, whisk together yogurt, mayonnaise, orange zest, lemon juice and bouillon granules. In large bowl, combine pasta and apple and next 3 ingredients. Add dressing, tossing to coat. Chill until ready to serve.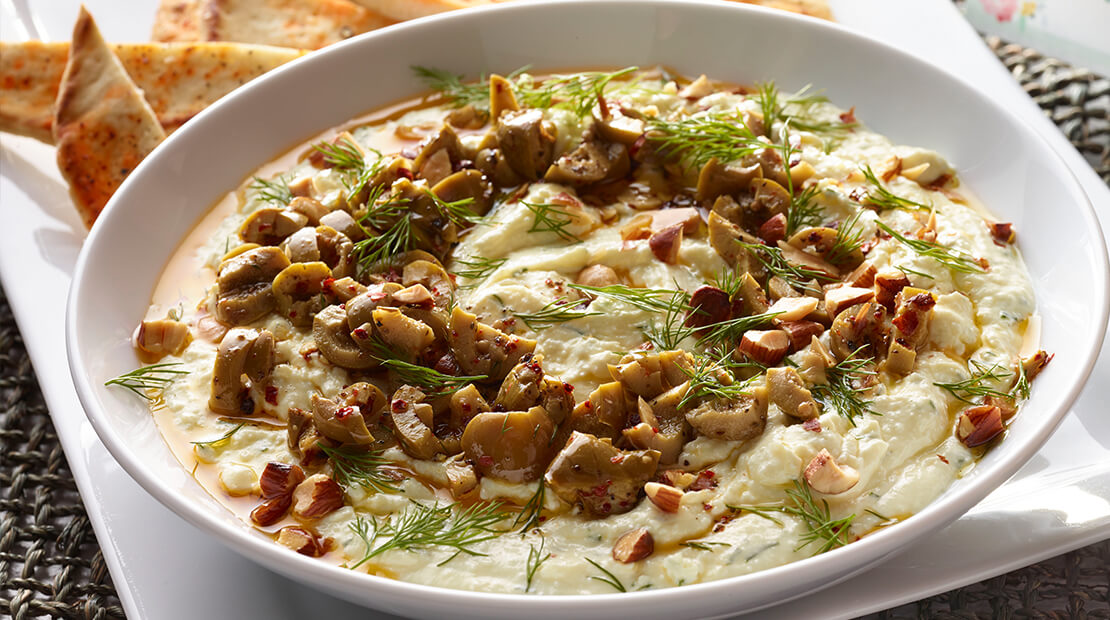 Garlic-Bacon Feta Dip
Hands-On Time

10 minutes

Total Time

10 minutes

Serves

10
8

ounces feta cheese crumbled

4

ounces cream cheese softened

1/2

cup plain whole milk Greek yogurt

6

tablespoons olive oil

3

cloves of garlic, minced

1 1/2

tablespoons fresh dill leaves, finely chopped

1

packet HERB-OX® Granulated Chicken Bouillon

1/4

cup HORMEL® Real Crumbled Bacon

To taste

freshly ground pepper

To garnish

chopped roasted almonds

To garnish

chopped green olives

To garnish

fresh dill leaves

To serve

sliced vegetables

To serve

toasted pita bread
Instructions
In food processor, combine feta and next 6 ingredients until smooth. Stir in bacon. Season with fresh pepper. Garnish, if desired. Serve with sliced vegetables and toasted pita bread.