13 Salty Facts About Mr. Peanut®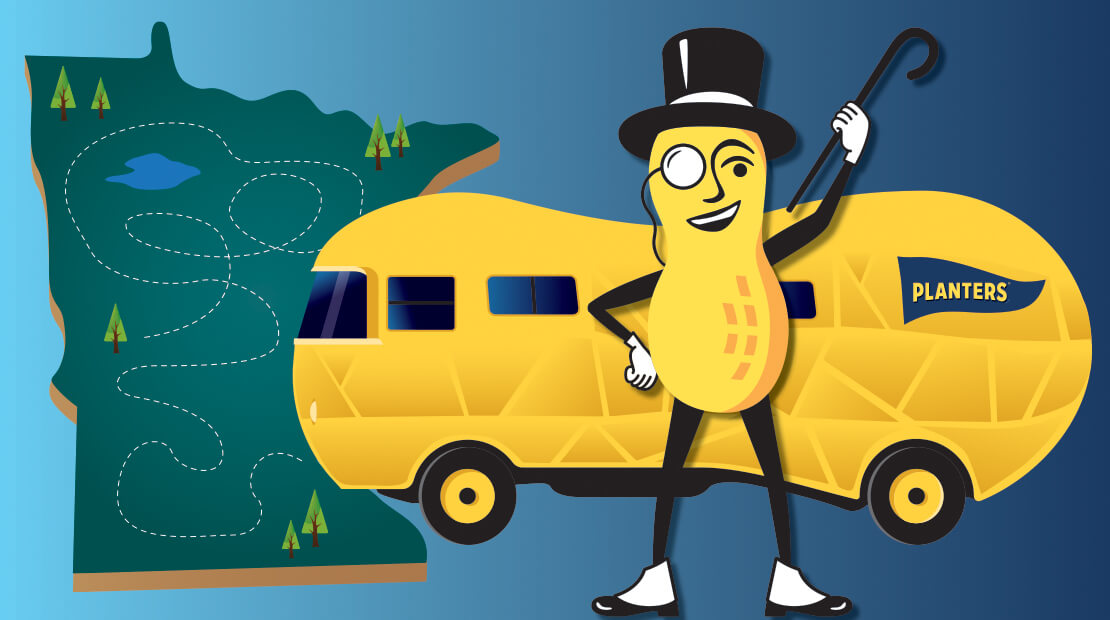 Mental Floss
On January 22, 2020, in a morbid bit of pre-Super Bowl marketing, Planters took to the internet to announce that Mr. Peanut®—the dapper little legume who has been peddling Planters peanuts for more than a century—has died at the ripe old age of 104. In order to pay tribute to the literal face of America's peanut industry, we've assembled some facts and history about this shell of a man.
1. MR. PEANUT WAS CREATED BY A 14-YEAR-OLD.
Mr. Peanut® wasn't hatched from a cynical ad firm brainstorming session. His adorable visage was the product of a 14-year-old from Suffolk, Virginia named Antonio Gentile. Gentile entered a contest held by the Planters Chocolate and Nut Company in 1916 to crown a new peanut mascot. The aspiring Don Draper sketched out a doodle of a "Mr. P. Nut" strutting with a cane. After getting freshened up by a graphic designer—including donning his trademark spats and monocle—Gentile's design was picked up and he was awarded $5.