Hormel Foods Brings its Pantry Project Live to Instagram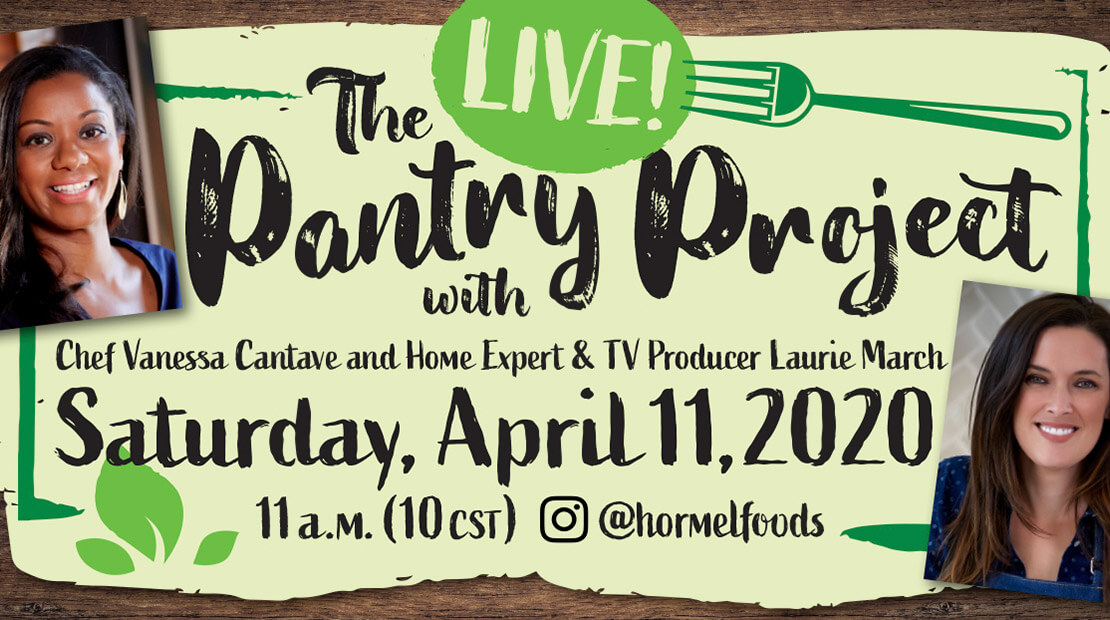 Deli Market News
The protein provider unveils its latest unique partnership to innovate its consumer marketing and boost morale
Hormel Foods is going the extra mile in its latest consumer-focused marketing effort. Not only is the protein provider boosting morale, Hormel is also proving it has the chops to make good television—or rather, good Instagram Live content. The meat giant has teamed up with New York City-based chef and caterer Vanessa Cantave and Los Angeles-based TV personality Laurie March to launch a new, live virtual cooking show as part of The Pantry Project.
"There's no limit to the ways The Pantry Project can be helping people right now. For some, it's providing guidelines on what to buy, others are benefiting from recipes that will allow them to cook for their families, and there are those who will look to us and realize someone is out there caring about what they're going through. All of those things matter to us," said Theresa Myers, Corporate Communications Manager with Hormel Foods.
This past weekend, on April 11, March moderated the virtual cooking show on Instagram Live while Cantave prepared a spectacular brunch featuring Hormel® Mary Kitchen® hash. During the event, viewers had the opportunity to pose questions to the culinary pair for home cooking tips and hacks.