13 Funniest April Fools' Day Jokes From Favorite Food Companies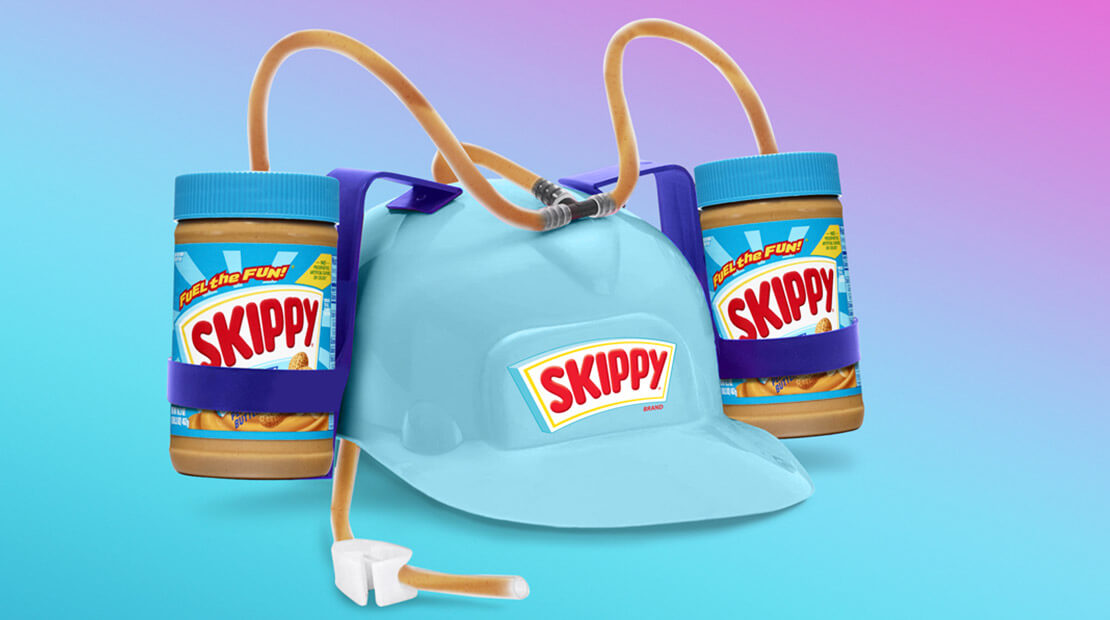 Fansided
Did you fall for these funniest April Fools' Day jokes? Many favorite food companies brought the humor on April 1.
While a few food offerings might have been based in a sliver of truth, the reality is that some ideas had everyone laughing. Which special food product launch made you smile?
After skipping April Fools last year, many food brands went all in on the jokes this year. While no one hopefully mistakenly took a bite of one of these funny food finds, the reality is that everyone could use a good laugh right now …
SKIPPY® PB Hat
Forget the problem of Skippy Peanut Butter on the roof of your mouth. What about Skippy stuck in your straw? This hat is said to make eating Skippy Peanut Butter more convenient. Remember, there are to-go packages now. It might be easier to eat.