Hall of Femme 2021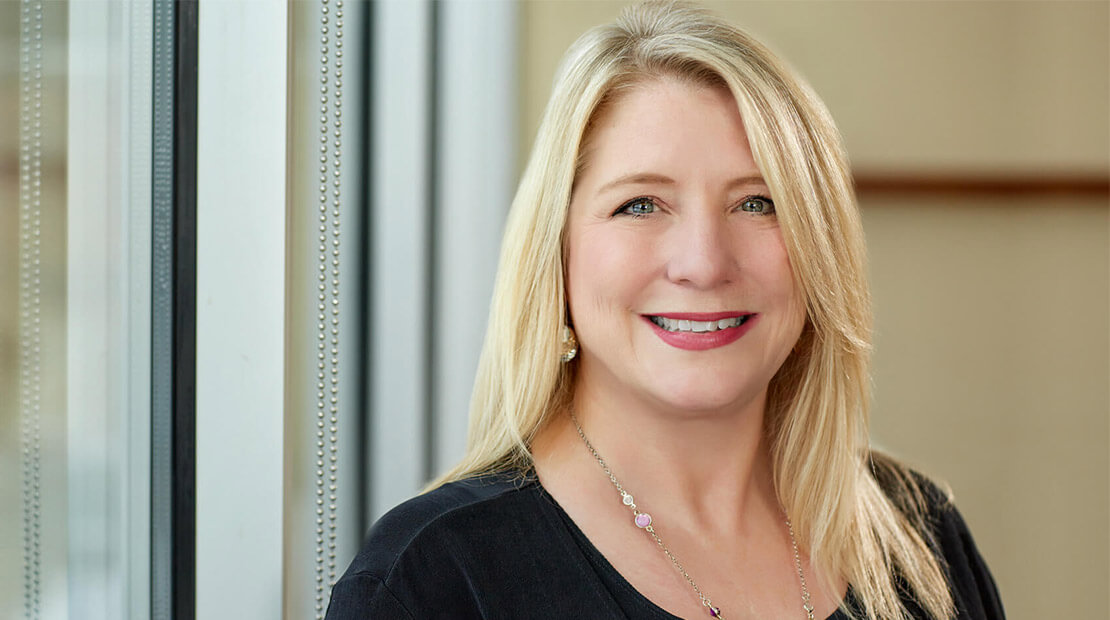 PRWeek
Hormel Foods Vice President of Corporate Communications Wendy Watkins inducted into the PRWeek Hall of Femme class of 2021
For its sixth Hall of Femme class, PRWeek inducts a record 28 honorees who are the guiding lights within the industry.
The Hall of Femme Class of 2021 has been expanded to recognize the tremendous women who stepped up to the plate in the past year and decades prior.
Many of them cite "mom" as one of their chief mentors.
All of them are sending the elevator back down to help younger versions of themselves succeed in competitive environments.
They stress the need to be yourself, be constantly curious, listen actively and lead with humanity and empathy.
They accept it's OK to not be OK sometimes.
They prioritize self-care.
All of this was also highlighted as part of PRWeek's Femme Forward series, which showcases a diverse group of women in PR who describe the challenges of the past 12 months dealing with COVID-19, home schooling, working from home, domestic chores and the racial reckoning of 2020.
With more leaders such as this, brands and corporations can create sustainable working environments, which is especially important in a PR industry that is populated 70% by women.
Who was your mentor and what are you now doing to send the elevator back down?
I've had many mentors during my career, but my first one always comes to mind. When I began working for Helen McNally during summers in high school, I was 16 and she was in her 70s and had just been named advertising woman of the year. I looked up to Helen. She had gravitas when she walked into a room and the power to connect people in ways the average person would never envision and in ways I had never seen. She believed in ability and agility and never missed an opportunity to do more than was required. To this day, the lessons Helen taught me continue to inform my actions and decisions.
I have been fortunate to work with many smart, talented, creative and strategic women. I always keep in mind how much these women have given to me in my career and I work daily to pay it forward by championing others any way I can. This often begins with an awareness of the unique challenges women tend to face while building their careers: namely, balancing family obligations with work demands. Long before working remotely became ordinary, I implemented a flexible work policy for the teams I managed, knowing that would help bring down one of the first barriers to success. Years ago, as one of the few women to serve as an officer of my company, I was able to bring the female perspective to the table by virtue of the fact that I had a seat at the table. I have served as a formal mentor and an informal one many times. I enjoy seeing women excel. I know how difficult it can be.
What is your golden rule at work?
A well-known Hormel Foods executive used to say this all that time: "progress not perfection." How do we ensure we are always moving forward and moving our organizations forward? At the same time, mistakes happen, and when they do, it's up to us to help our team members regain confidence and move forward as well.
How have you coped with the unique challenges of the past 12 months?
As a global branded food company, our 20,000 essential team members have been on the front line to ensure food remains available throughout the pandemic. They are heroes. I stayed in the office throughout the pandemic, as did our chairman and CEO, our CFO and several other members of our team. We made a commitment that we would be transparent in our communications and work hard to be the trusted source of information.
We created an education campaign called KEEP COVID OUT! that was recognized by the Centers for Disease Control. We also started a vaccine campaign called Count Me In! We held town halls with Mayo Clinic infectious disease specialists, several Virtual Concerts of Hope and Thanks for our team members around the world, a virtual national graduation for our team members' children and our communities, a global spirit week that included a film festival and our virtual We Were Made For This 5K Any Way, where team members around the world completed a 5K race any way they wanted. During spirit week, we even broke a world record for the largest virtual pizza party. Our world-class comms team never tired of coming up with new ideas to keep our team members safe, informed and engaged.
Women are now leaving the workforce at four times the rate of men. What needs to be done to alleviate this?
I read that a model from McKinsey and Oxford Economics estimated that employment for women may not recover to pre-pandemic levels until 2024. Fortunately, we have a strong focus on work-life balance at Hormel Foods, and hopefully, other companies will also look at ways to meet the needs of its team members as we transition back to some normalcy post-pandemic. Also, access to education will continue to be important.
Last summer, Hormel Foods decided to create a game-changing effort called Inspired Pathways, a program to gift a two-year community college degree to the children of our team members. It's noncompetitive, which means that we don't look at GPAs, test scores or other merit-based measures. It focuses on lifting up those who might not have an opportunity to attend college. Today, as we look forward to our first class of Inspired Pathways students, we have nearly 200 applicants, including many first-generation college students who reflect the diversity of our communities.
Favorite hobby, drink, song
Traveling, great wine and Fleetwood Mac's Landslide.