Justin's Founder: 'Food Should Not Only Be Good for Our Bodies, But Also For Our Natural Environment'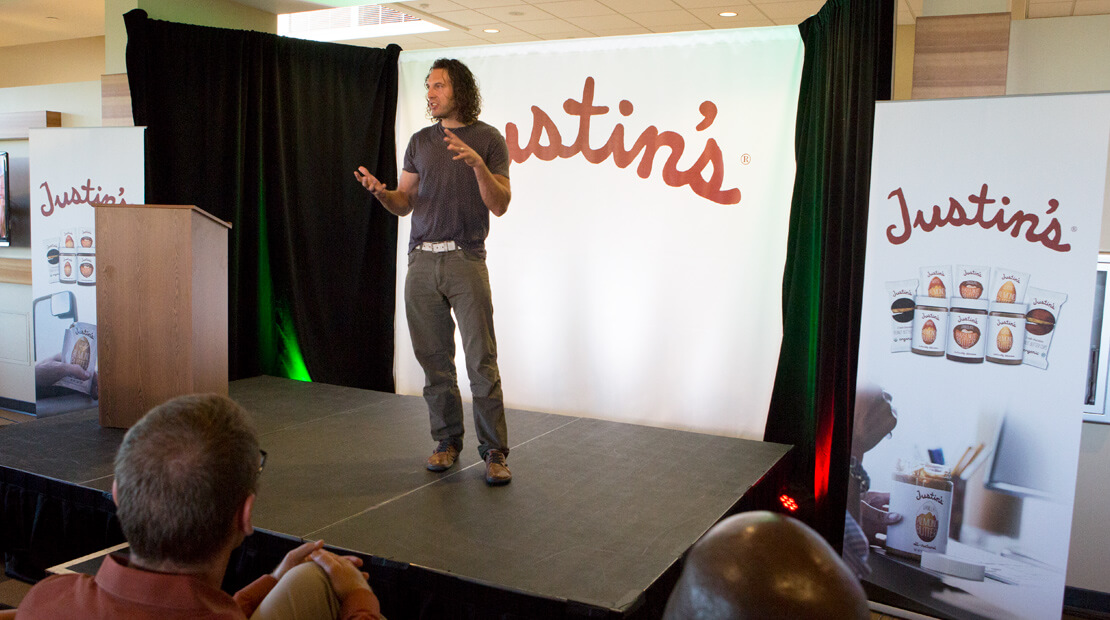 Food Navigator USA
Acquisitive large CPG brands now recognize that their best bet is to be leave their sexier bedfellows well alone, but give them the resources they need to expand more rapidly, rather than swallowing them under the corporate umbrella, says Justin's founder Justin Gold.
Speaking to FoodNavigator-USA at the Natural Products Expo West show about life under Hormel Foods (which bought Justin's for $286m in 2016​​), Gold said: "What I like to say is, we weren't acquired, Hormel bought in, and they bought into our values, they bought into our purpose and our mission… ​
"We're run completely independently and separately," ​said Gold, who started selling jars of his home made almond butters at a farmer's market in Boulder, CO, in 2004, but achieved his big breakthrough after putting his nut butters into portion-controlled squeeze packs, which encouraged trial, and created a new category in grocery.
"But we are able to utilize all the resources we need from a food safety and quality perspective, which is really important; we have to make safe food products. In the nut butter category, it's tricky, every year there is a nut butter recall and we want to make sure that our consumers are safe.​
"But Hormel can ​[also] learn a lot from us, being really mission driven ​[and believing that] food should not only be good for our bodies, but also for our natural environment, and by supporting companies that are champions of sustainability and transparency, and ​[believe that by] caring about how things are grown, you can really change the world."​