Minnesota Vikings' Adam Thielen Partners with Hormel to Fight Children's Hunger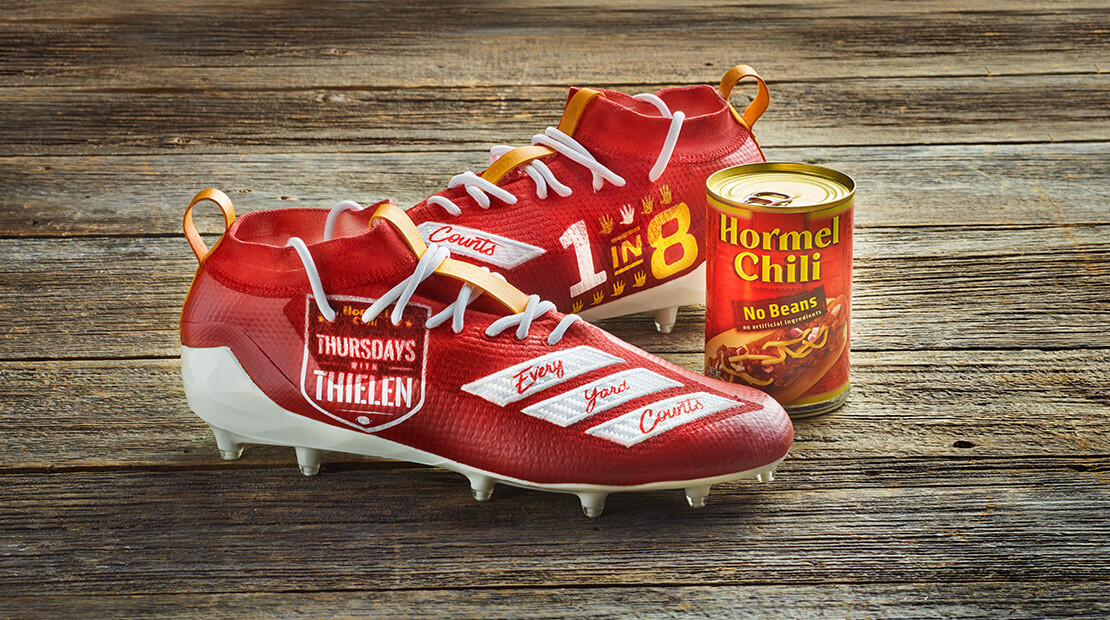 Fansided
Minnesota Vikings receiver Adam Thielen has partnered with
Hormel Chili
to fight childhood hunger.
While Minnesota football fans cheer another victory, many Minnesota children are faced with food insecurities. Minnesota Vikings wide receiver Adam Thielen has partnered with Hormel Chili to raise awareness about childhood hunger issues.
As part of this partnership, they are unveiling a pair of custom cleats designed by sneaker designer Dan Gamache, which will be auctioned off later this year to continue raising funds to fight the issue of Minnesota's childhood hunger.
The cleats are bright red and yellow, and feature a prominent "1 in 8" message, a reference to the more than 160,000 children throughout the state who do not have enough to eat.