No Joke … SPAM® Pumpkin Spice Is Coming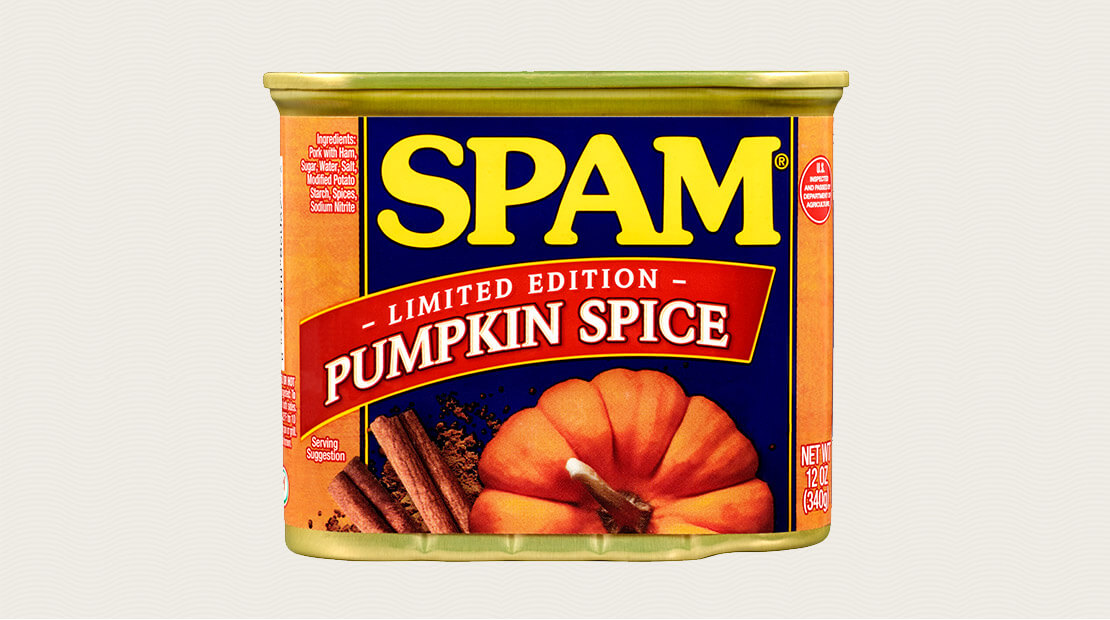 Austin, Minn.
The makers of the
iconic SPAM®
brand announced today that for the first time ever, U.S. consumers can purchase
SPAM®
Pumpkin Spice for a limited time only.
Available for online purchase only, SPAM® Pumpkin Spice will be available starting Sept. 23 at Walmart.com and SPAM.com.
Pumpkin spice season has delighted consumers for years now, and the iconic SPAM® brand has captured the hearts and taste buds for even longer (more than 80 years in fact!). True to the brand's roots, SPAM® Pumpkin Spice combines deliciousness with creativity, allowing the latest variety to be incorporated into a number of dishes, from on-trend brunch recipes to an easy, pick-me-up snack.
Limited edition SPAM® Pumpkin Spice offers a blend of seasonal spices including cinnamon, clove, allspice and nutmeg. It will be available in two-packs only.
Food influencers were invited to give the new product a try recently, and some were skeptical – at least initially. But after cooking it up, people like Dan Myers, who writes for the online The Daily Meal, was pleasantly surprised.
"It certainly had that soft texture that anyone who's had Spam will be familiar with, as well as the expected salty, porky Spam flavor," Myers wrote. "Cinnamon, clove, allspice and nutmeg shared center stage with the rich and savory Spam flavor, however, along with a hint of sweetness."
His tasters agreed, comparing it to a breakfast sausage. "Honestly, it would go great with some eggs and waffles," one said. Myers concurred, turning to information supplied by the brand's managers here at Hormel Foods. "Indeed, the Spam folks recommend incorporating it into dishes including waffles, frittatas, cornbread, panini or a fall vegetable hash," Myers concluded.
The versatile new variety can be incorporated into a number of sweet and savory dishes, such as a topping to a warm waffle, a tasty ingredient in an egg casserole or frittata, a delectable addition to a breakfast sandwich, or baked into homemade cornbread or muffins.
Mark your calendars for Sept. 23! This limited time offer is expected to sell fast!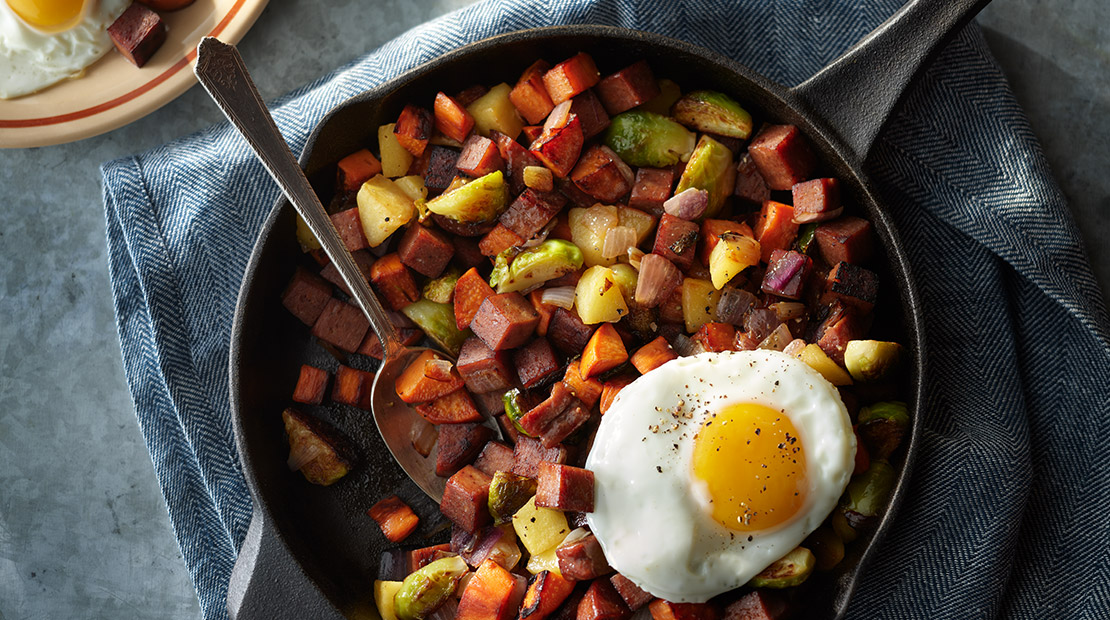 SPAM® Pumpkin Spice and Fall Vegetable Hash
Hands-On Time

10 minutes

Total Time

30 minutes

Serves

4
2

tablespoons olive oil

1

red onion diced

1

sweet potato, peeled and diced

1

(12-ounce) can SPAM® Pumpkin Spice, diced

1/4

pound Brussels sprouts, trimmed and quartered, about 1 cup

1

apple, peeled, cored and diced

1/2

teaspoon freshly cracked black pepper

4

fried eggs, if desired
Instructions
In a large cast iron skillet, heat oil over medium-high heat. Cook onions 3 minutes or until translucent. Add sweet potatoes and cook 7 to 10 minutes or until golden. Stir in SPAM® Pumpkin Spice, Brussels sprouts, and apple. Cook 5 to 6 minutes, or until heated through and well browned. Season with pepper.
Serve with eggs if desired.