Plunge Under the Sun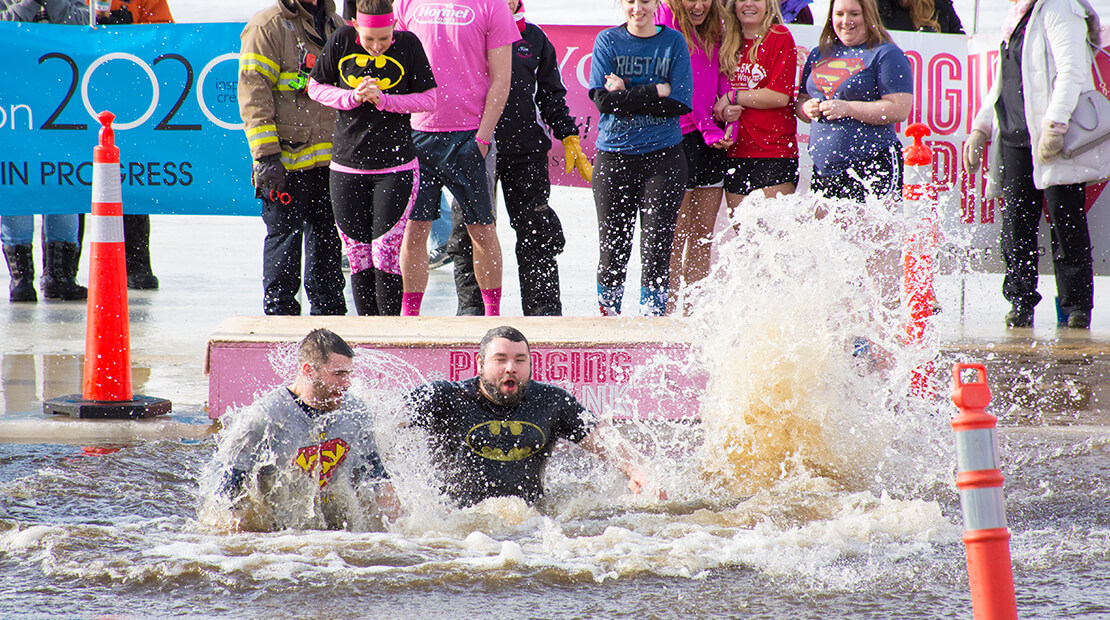 Austin Daily Herald
Twenty teams were registered for the event including the Hype Superheroes from Hormel Foods
More than 50 blocks of lake ice —some the size of picnic tables others as big as lunch coolers —were piled a couple hundred yards away from the open water cut out of East Lake. Standing on a platform overlooking the makeshift pool, Neveln School staff members in their gray, knitted knight helmets looked down.
"We grabbed the people next to us and said, 'Please don't pull us under,'" said second-grade teacher Janene Lunning.
Eric Kossoris, instructional coach, said his last thought before the leap was "This is going to be cold."
The Nevelyn Knights were a new team participating in Plunging for Pink this year, a fundraiser for cancer research that is part of the Paint the Town Pink festivities that began this weekend that will benefit the ongoing cancer cure research at The Hormel Institute. Teams were asked to raise at least $50 for the cause as entry fees for the privilege to go jump in the lake at the tale end of January.