Hormel Foods to Celebrate 75th Anniversary of the SPAM® Brand by Ringing The Closing Bell® at the New York Stock Exchange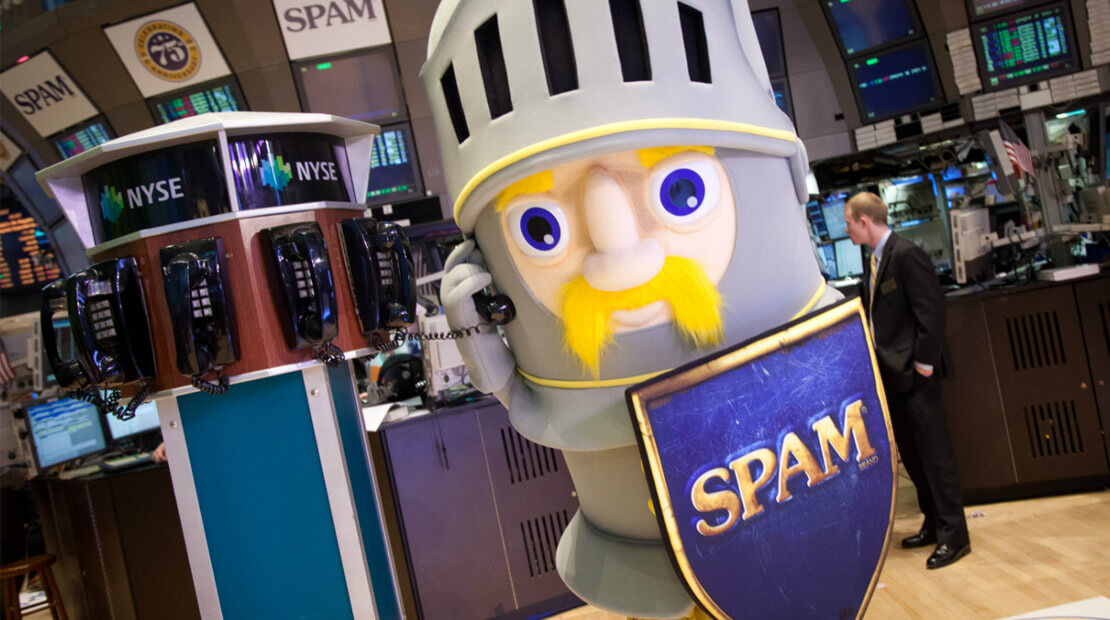 Austin, Minn.
Jeffrey M. Ettinger, chairman of the board, president and chief executive officer at Hormel Foods, will be ringing The Closing Bell at the New York Stock Exchange (NYSE) today to commemorate the 75th anniversary of the SPAM®Family of Products.
Ettinger will be joined by executives and guests of Hormel Foods as well as the company's first spokescharacter, Sir Can-A-Lot™.
"The 75th anniversary of the SPAM® brand marks a major milestone for our company," Ettinger said. "We are ringing The Closing Bell today in recognition of the longevity of this beloved brand, as well the continued growth and success of Hormel Foods."
Since the iconic luncheon meat was first introduced in 1937, more than 7 billion cans have been produced around the world, where it is known as the SPAM® brand no matter the language. Today, the majority of SPAM® luncheon meat is produced at the company's Austin (Minn.) Plant, where ovens run non-stop, 24 hours a day, seven days a week, to accommodate global demand.
Sir Can-A-Lot™, the spokescharacter joining the executives for the bell ringing, was introduced earlier this year as an embodiment of the SPAM® brand and has been appearing in television and online ads while also serving as the guide for the redesigned SPAM.com.
In addition to the 75th anniversary of the SPAM® brand in 2012, next year, the company will celebrate the 50th anniversary of Hormel®Cure 81® hams. Today, these brands continue to grow and attract new fans while delivering consistent quality products and category innovations.
"These brands are perfect examples of innovation leading to great success, and they are just as relevant today as they were when they were first introduced," Ettinger said. "Hormel Foods is committed to driving innovation."
For photos and video of the bell ringing, connect with Hormel Foods on Twitter (@HormelFoodsCorp, @SPAMbrand,) and NYSE Euronext on Facebook (NYSE Euronext-Official Site), Twitter (@NYSE_Euronext) and YouTube (nysetv1). Follow tweets at hashtag #NYSEBell.
Photo/Video
Photos available via Associated Press/New York (212.621.1902), Reuters America (646.223.6285) and Bloomberg Photo (212.617.3420). The Closing Bell (starting at 3:55 p.m.) feed is available via Ascent loop #4009. Media seeking footage via The Switch should contact NYSE Broadcast at 212.656.5483.