CGT CIO of the Year 2020: Mark Vaupel, Hormel Foods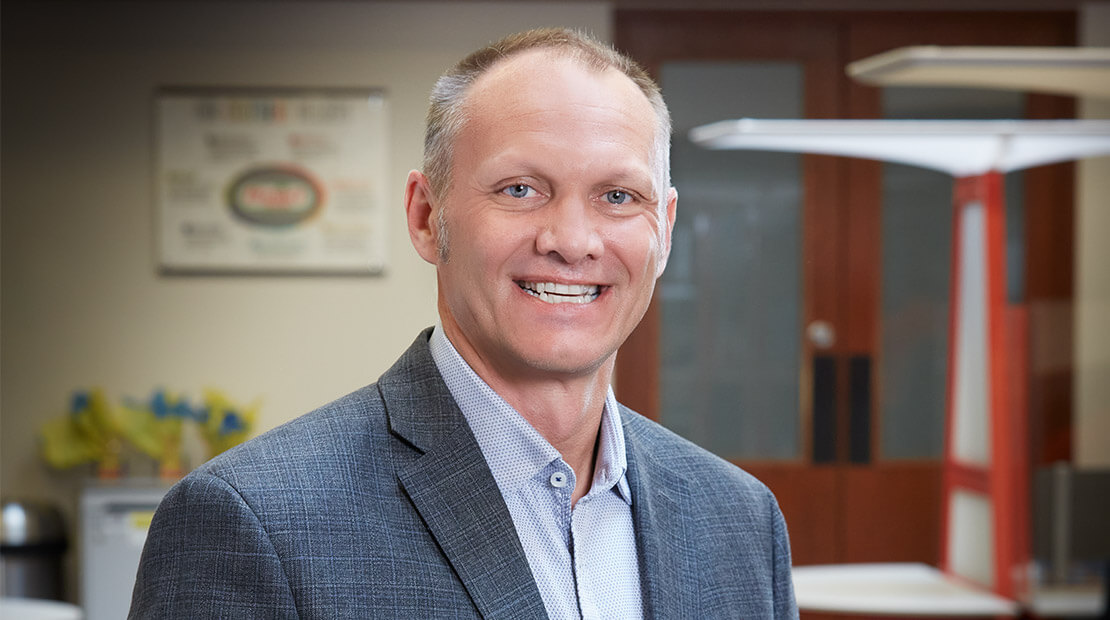 Consumer Goods Technology
You can lead a horse to water but you can't make it drink. That's true. It's just that pandemics have a way of making for some very motivated horses.
In giving the CGT CIO of the Year Award — bestowed upon the most senior tech leader who has made the greatest demonstrable business impact on his or her organization through the implementation and use of technology — it's entirely fitting this year's winner would be someone who effected great change through digital transformation. In 2020, we've watched the CG industry unceasingly serve its customers in large part thanks to the digital efforts made prior to the start of the pandemic.
Of course, Mark Vaupel, Hormel Foods VP of IT services, never expected the company's sweeping Project Orion enterprise-wide transformation effort to be executed during a time of such disruption. An initiative updating and streamlining multiple core business processes and IT systems across business units and subsidiaries, with support from KPMG, it shifts the company's IT systems strategy from on-premise "best of breed" to an Oracle integrated cloud-based suite.
At its core, Project Orion is about driving process efficiencies and better decision making from all angles at Hormel Foods. It's an ambitious, transformative plan, saddled with so much change management that these efforts alone would have qualified Vaupel as a solid contender for this year's award during our old normal.
But as we move forward in this unprecedented landscape, there couldn't be a more fitting 2020 winner than someone who undertook the Herculean effort of shifting legacy operations to digital technologies — and then kept on going even when much of the world was put on pause.
10,000 LAKES, BORN AND BRED
A nearly 25-year veteran of Hormel Foods, Vaupel joined the company with a finance background, but his history with the company goes back, literally, as far as he can remember. The Minnesota native grew up on a family farm in the southern part of the Bread and Butter State, with some of his earliest recollections of riding along in his father's pickup truck to deliver hogs to the Austin, Minn., Hormel Foods plant.
After attending college at the University of Minnesota and spending several years at Andersen Consulting and then Cargill, Vaupel took an IT role at Hormel Foods and never looked back. He cites his time at Andersen as providing the necessary business foundation for Hormel Foods, supplying a holistic view of what's required for a business to be successful.
"I often say that Hormel Foods is a food company — it's not a technology company," notes Vaupel. "Some of those experiences at Andersen became the backdrop of knowledge to deliver technology solutions that can help the business work more efficiently and effectively," he says. "Here at Hormel, we deliver technology so that every facet of our business can help better, innovate, manufacture, distribute, sell and market the best food products in the world."
As such, Vaupel's tech priorities are designed to help Hormel Foods achieve its key results and global growth strategies to ensure "we're all singing off the same sheet of music," if you will.
This we-all-row-the-boat mentality is aided by a corporate culture that emphasizes challenging oneself in an atmosphere where results matter. Hormel Foods team members are expected to be strategic partners who build bridges across the enterprise by speaking up and proactively creating solutions that achieve company goals.
Simply put, it is never tech for tech's sake at Hormel Foods, says Vaupel, and approaching Project Orion with that mentality proved to be instrumental in its success.