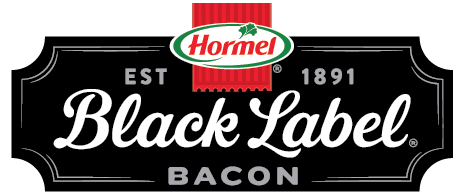 For more than 100 years, we have pushed bacon forward. We were the first to smoke bacon with cherrywood. Then we smoked pecanwood, applewood and the naysayers.
In a world of automated machines, we actually use real hands to hand-rub our pork bellies with a proprietary brine of seasonings.
Because we don't follow the bacon craze, we are just crazy enough to lead it. We're Black Label® bacon.
Our Kitchen
Travel the World with Your Dinner Plate
Recipes from around the world ready to prepare in your kitchen
Try Them At Home
Our Kitchen
The Infinitely Customizable BLT
How do you personalize your BLT? For example, do you BLTC, BLTA, BLTE or BLT+ (more B)?
Try It At Home
Our Kitchen
Waffle Anything
Sweet and savory waffle recipes to jump start your breakfast menu
Try Them At Home