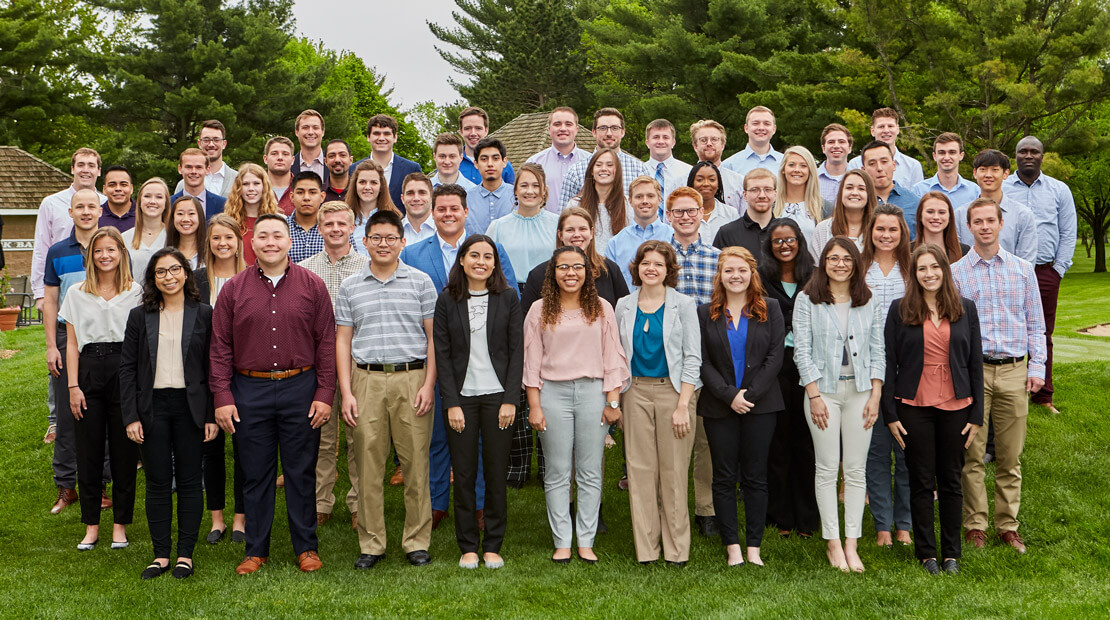 Gain hands-on experience. Earn good money. Make connections that could lead to a job after graduation. Completing an internship at Hormel Foods could be the best career decision you'll ever make.
Today's students are tomorrow's leaders. At Hormel Foods, we offer meaningful paid internship opportunities to help them get started.
As an intern, you'll apply what you've learned in the classroom to real-life work situations. Your work will directly contribute to the success of our company.
Internships may be located at our corporate office in Austin, Minn., or at one of our manufacturing plants or sales offices around the United States. We actively recruit for internship positions during the fall and winter months, but occasionally post internships during other times of the year.
On average, 92% of our interns are offered a full-time job offer upon completion of their internships.
During a three- or six-month, full-time internship, you will have the unique opportunity to:
Manage company projects independently with support from our talented staff;
Network with peers and employees of various levels in different departments;
Participate in strategy sessions with industry leaders;
Receive competitive pay and housing assistance;
Learn about career paths that only a sustainable and international company such as Hormel Foods can offer;
Increase your potential to land a full-time job. Hormel Foods is one of the few companies that hires interns with full-time positions in mind; and
Participate in social events tailored to the interests of each class of interns.
Awards & Rankings
For more than a decade, Hormel Foods has had an experience-based internship program that provides college-level students with an opportunity to work for a Fortune 500 company doing meaningful real-world work.
Top Internships, Vault

The company was named in the 2023 Vault Best Internships ranking, recognized in the categories of best internships for the retail and consumer products industry and also top engineering roles.
Hormel Foods President and CEO Jim Snee surprises a few of the company's interns during their exit interviews.