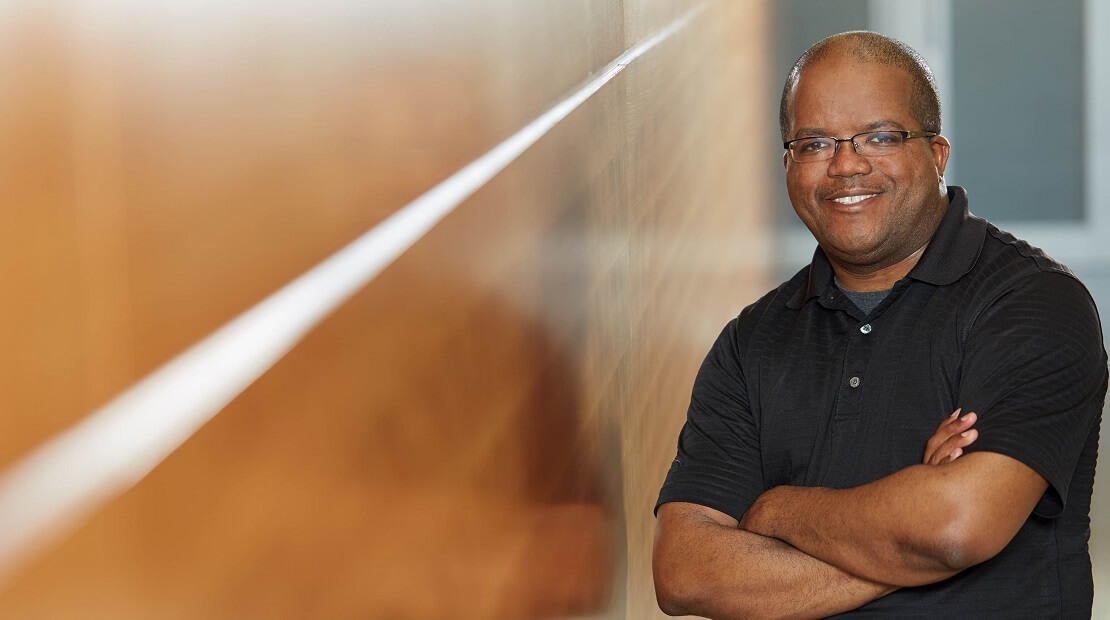 Harold Burden, demand planning manager
It's a testament to the Hormel Foods family that I feel so at home here. I want everyone to feel that sense of belonging.
Harold Burden is known for bringing his all to work. And so, it comes as no surprise to anyone that he's been part of the Black Leaders & Allies Advancing Cultural Knowledge group (BLAACK) since its inception. In addition to his position as manager of demand planning and specialty products distribution, Harold serves as BLAACK's communications chair. He also oversees a number of the employee resource group's special projects, including an annual Martin Luther King essay contest for elementary schools nationwide.
"Eight years after the establishment of BLAACK, there is significant progress," says Harold, referring to the ambitious diversity and inclusion goals of Hormel Foods. "We have many more people of color in management positions today and eight other employee resource groups that are helping us strengthen our company through D and I."
A native of New Orleans, Harold earned his bachelor's degree in management and marketing from Loyola University New Orleans. He left home soon after to pursue an MBA at Michigan State University and upon completing his studies, accepted a position with Hormel Foods in Austin, Minn.