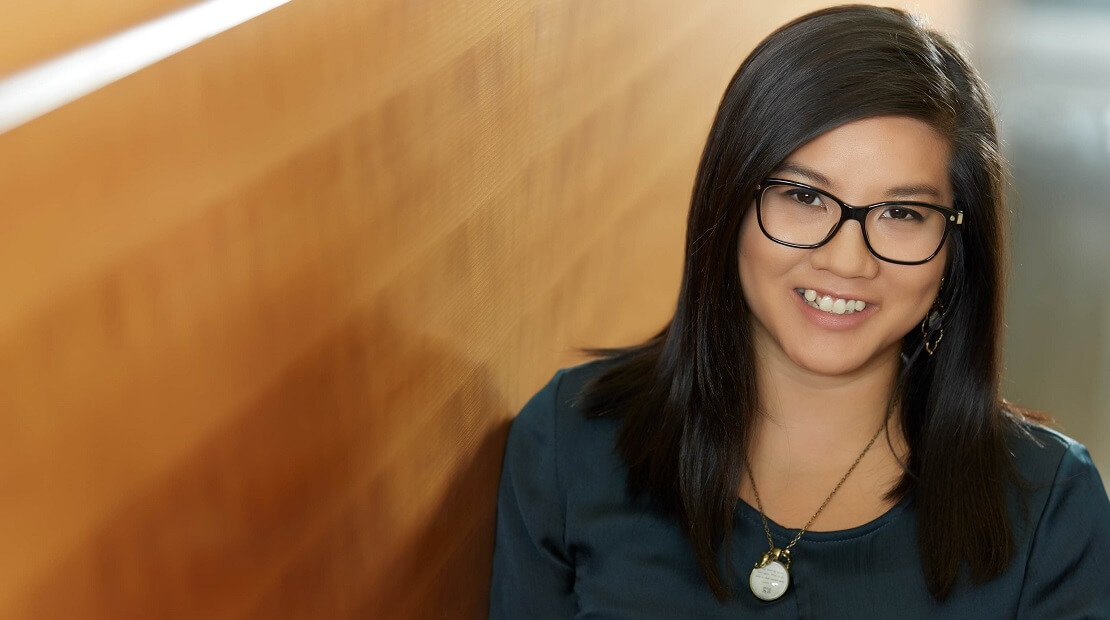 Vannessa Wieseler, purchasing assistant
It makes me proud to work for a company that cares so much about people.
To say Vannessa Wieseler grew up in a hardworking family is harshly understated. "My parents owned and operated a gas station and a Chinese restaurant, and my dad also worked at a factory during that time. I grew up always thinking I'd work in our family business," says Vanessa. To the contrary, working alongside parents and siblings after high school would not be in Vanessa's future.
"When I initially went to college, I thought I wanted to be a nurse, but I quickly realized health care was not for me," she says.
While taking a break from school in 2008, Vanessa joined the Hormel Foods team at the Austin, Minn., plant as a label service technician and hasn't looked back since.
Today, Vanessa works in the purchasing department at the Hormel Foods world headquarters. "I've learned so much during my time here. Every manager I've had has helped me grow as a person and in my career, and they've given me opportunities I never could have dreamed of," she says.
Some of the growth and support Vanessa is referring to also came from her Hormel Asian-American Professional Association (HAPA) network—an employee resource group dedicated to promoting Asian culture at Hormel Foods. "HAPA helps me stay in touch with my culture," says Vanessa. "As an Asian-American person, HAPA allows me to stay true to my ethnicity and cultural traditions, which are very different from my first-generation, American experience. It makes me proud to work for a company that cares so much about people."