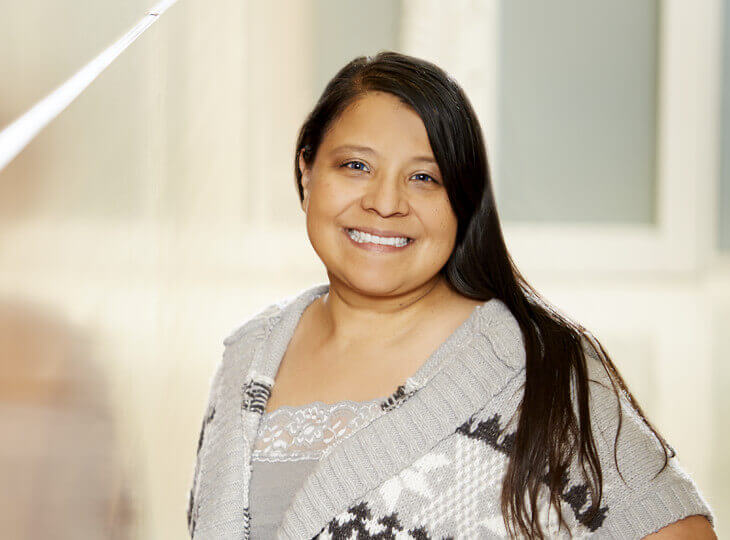 Amy Garza, disability compensation technician
Amy Garza, originally from Albert Lea, Minn., describes her Mexican heritage with tremendous pride. "I love my culture. Growing up in a Mexican family taught me so much about valuing family, ethics and appreciating diversity."
Amy joined Hormel Foods in 2009 as an administrative assistant in meat products marketing, and has since enjoyed a career just as varied and principled as her cultural traditions. From there, Amy moved to human resources as an administrative assistant in workers compensation, disability and recognition, and then accepted her current position as a disability compensation technician in the same department.
A founding member of Nuestra Gente, an employee resource group that celebrates Hispanic culture, Amy is passionate about creating opportunities for all employees to discover common ground and honor each other's differences.
"I am so passionate about Nuestra Gente because diversity is a big part of our company," says Amy. "Our differences are what make this company so great. If I can share some of the Mexican culture with our employees to help them appreciate and grow in their understanding, then I would call that success."
Growing up in a Mexican family taught me so much about valuing family, ethics and appreciating diversity.