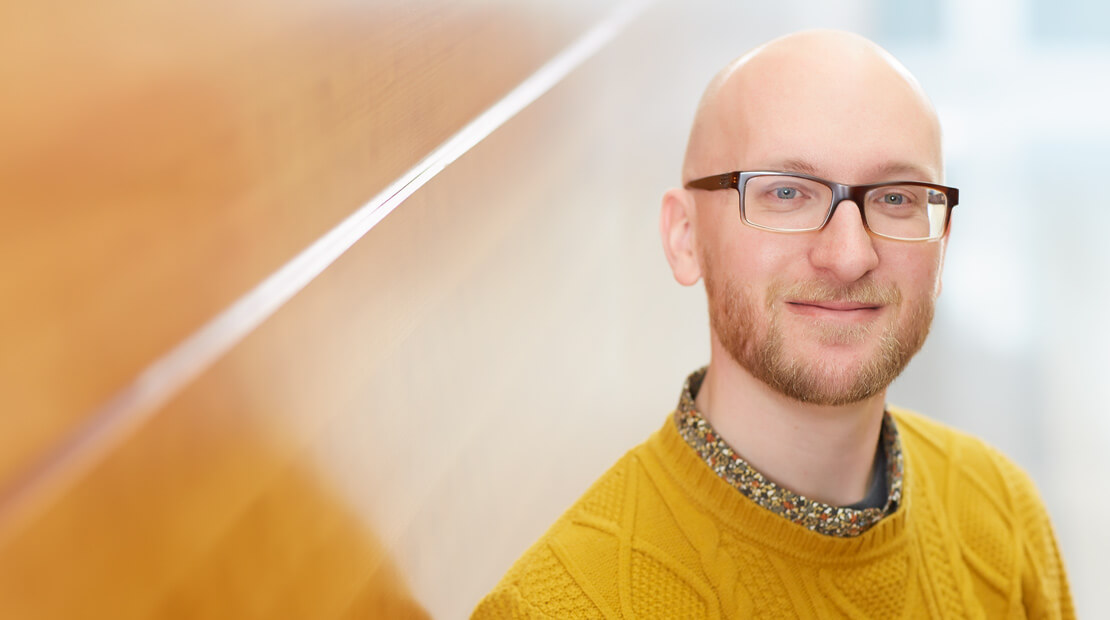 Steve Blevins, category development analyst
None of us looks exactly the same, and that's how it should be.
When HProud—the Hormel Foods employee resource group (ERG) for the LGBTQ community—needed a new co-chair, Steve Blevins judiciously stepped forward to volunteer himself. "HProud is focused on diversity and inclusion on a very large scale," says Steve. "Hormel Foods is a diverse employer and welcomes people of all different types of backgrounds. Here, we are fostering a space for all employees to bring their whole selves to work and be productive in ways that matter."
Steve has worked at Hormel Foods for more than 18 years and has watched with admiration as the company has diversified its portfolio to become an impressive, global consumer packaged-goods corporation. Just as Hormel Foods has evolved, Steve, along with HProud, has played a key role in advancing awareness, thought and understanding around inclusivity in the workplace.
Steve explains, "HProud is making a difference for the many Hormel Foods employees who identify as LGBTQ, have family and friends who do or are simply allies. Our [Hormel Foods] impressive HRC scores prove that we're moving in the right direction."
For the second straight year, the Human Rights Campaign (HRC) has awarded Hormel Foods a perfect score on the Corporate Equality Index (CEI). The CEI is a national benchmarking survey and report on corporate policies and practices related to LGBTQ workplace equality.