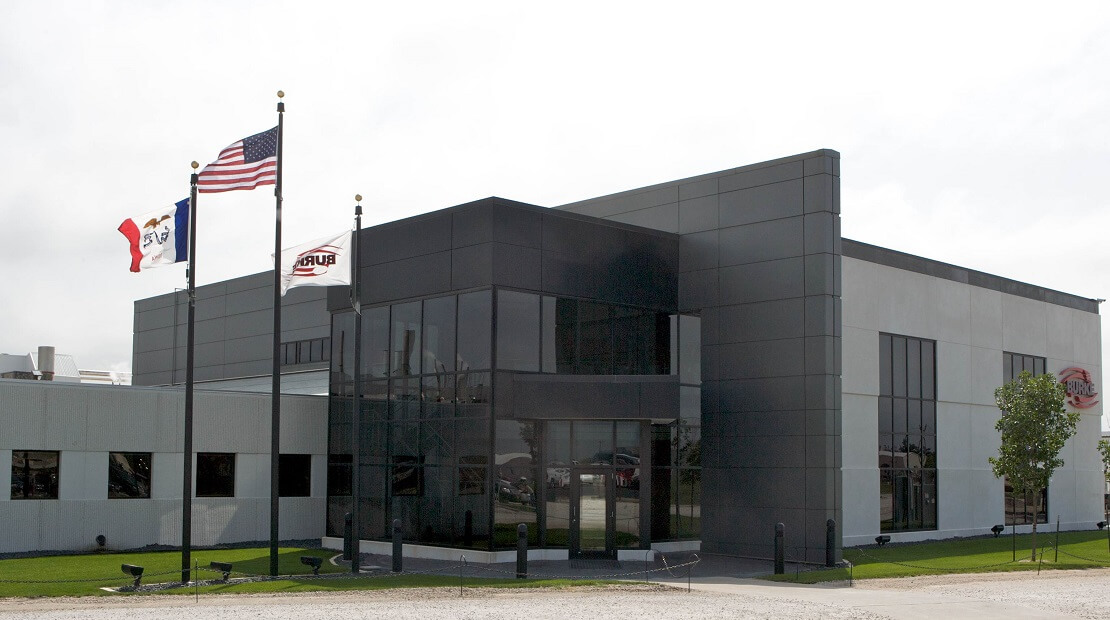 Our Burke Marketing Corporation team brings high-quality meats and pizza toppings to customers in the foodservice and prepared-foods industries. Our fully cooked product lineup features Hand-Pinched Style® Italian sausage, beef and pork toppings, meatballs, pepperoni and Mexican-style meats.
Located in Nevada, Iowa, our central location offers small-town charm and a high-quality lifestyle. Nevada has a population of approximately 7,000 and is just 38 miles north of Des Moines and a 15-minute drive from Iowa State University. With a diverse economic base of industrial, agricultural, educational and service enterprises, Nevada boasts excellent schools and healthcare, and a commitment to local business.
It is an exciting time for Burke Marketing Corp. as we recently announced we are growing. We have expanded to add another plant in Nevada which encompasses over 210,000 more square feet and an additional 210 employees. We are Burke and invite you to come grow with us!
Products Produced at

Burke Marketing Corp.