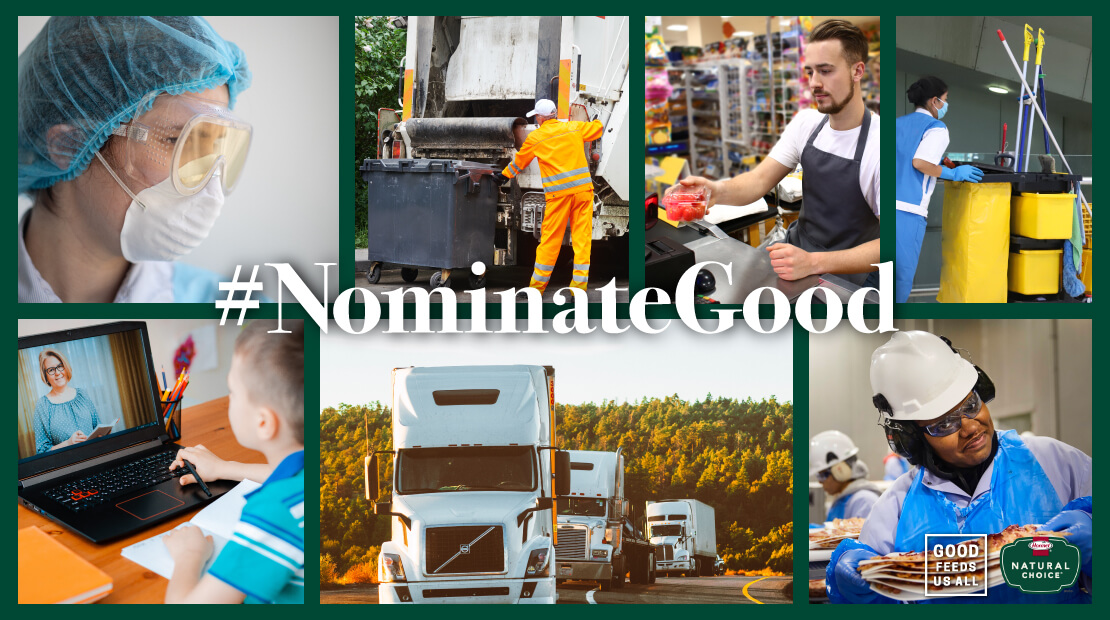 Thank you for all of the great stories about your communities, submissions are now closed. Be sure to follow @hormelnaturalchoice on Facebook and Instagram to see more stories showing how Good Feeds Us All.
Good feeds us all, especially in times of great uncertainty. We believe in the power of a simple gesture, a kind word, an extended hand, a shared sandwich. We believe that small things add up to big changes.
We're staying close to home these days, but the Good Feeds Us All Tour goes on. The only difference now is you're the movers. Our eyes and ears, telling us about ordinary people and organizations doing an extraordinary job of feeding hearts, minds and souls in communities across America.
Share their stories with us, and we'll recognize some of those heroes virtually with a gift from the makers of the Natural Choice® brand.
Until we can get on the road again to hear these great stories in person, thanks for taking the reins. It's not how we planned it, but it is nevertheless a good plan because it has always been – will always be – about you.