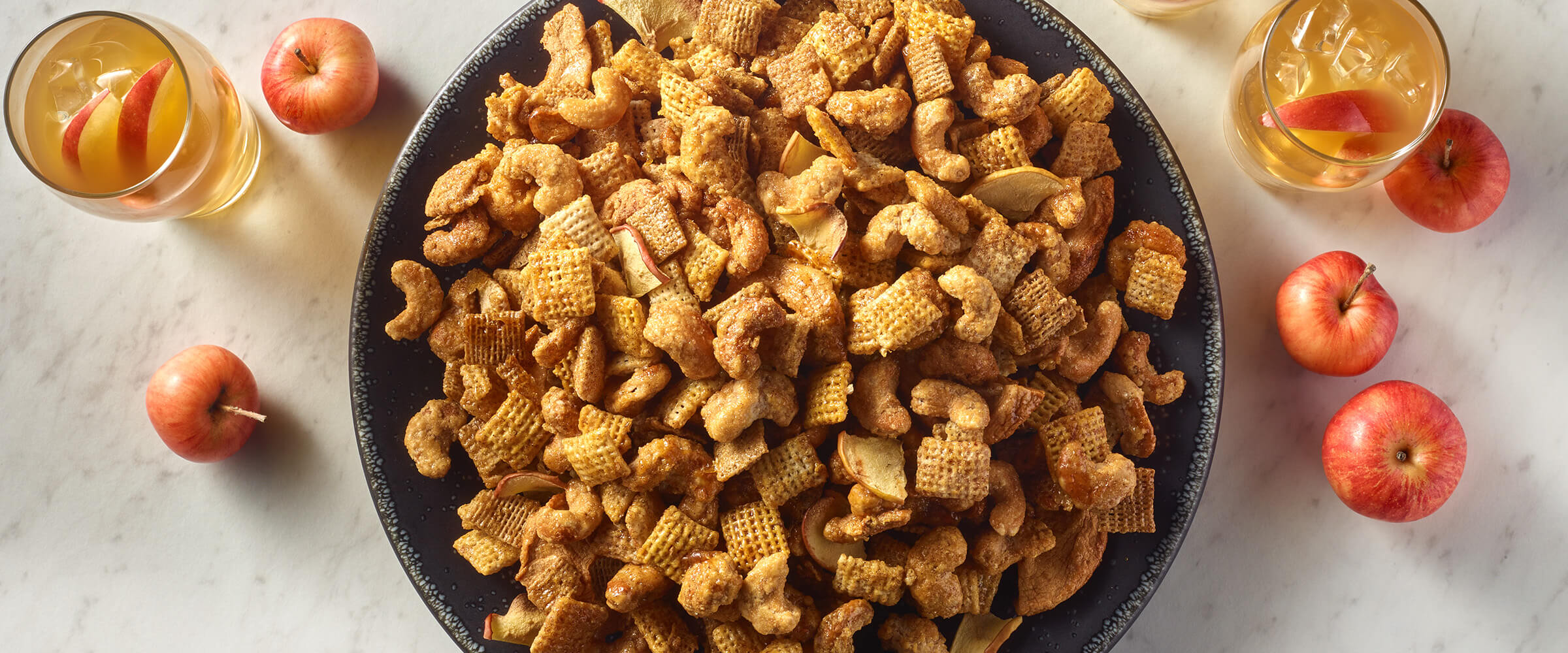 Capture the essence of autumn with warm, comforting flavors of apple cider, spices, dried apple chips, cashews and crunchy cereal. This snack is perfect for cozy gatherings, seasonal parties, or simply enjoying on a crisp fall day.
Ingredients
3

cups toasted corn cereal squares

3

cups toasted rice cereal squares

3

cups toasted wheat cereal squares
1

½

cup Planters® Apple Cider Donut Flavored Cashews

½

cup brown sugar

⅓

cup corn syrup

¼

cup butter

1

teaspoon cinnamon

¼

teaspoon ginger

½

teaspoon baking soda

½

teaspoon salt
1

½

cup dried apple chips
Directions
Heat oven to 250°F. Line a large rimmed baking sheet with foil.

In large bowl, combine cereal and cashews.

In medium saucepan over medium heat, combine brown sugar, corn syrup and butter. Cook 2 to 3 minutes, stirring until butter is melted and sugar is dissolved. Remove from heat. Stir in cinnamon, ginger, baking soda, and salt.

Pour mixture over cereal and cashews. Toss to combine. Transfer mixture to prepared baking sheet.

Bake 45 to 50 minutes, stirring occasionally. Let cool. Stir in dried apple chips.
Featured In
Stories
Falling for Flavor
Exploring Autumn's Delicious Trends with Corporate Chef, Barry Greenberg
Read More