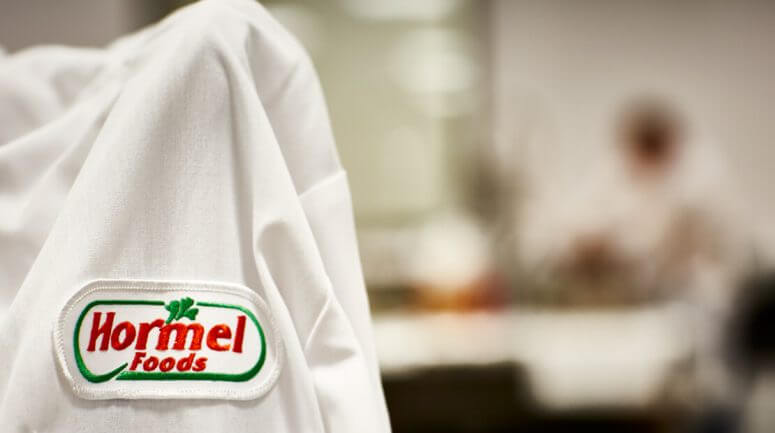 All the information you need to know about food storage, food safety and expiration dates.
Food Safety/Allergen Info
I have a food allergy. Which food allergens are recognized in Hormel Foods products?
Great question. We understand how important it is for our consumers to be informed about potential allergens. That is why we recognize the top eight food allergens and clearly list them on each product's ingredient listing:
Crustaceans
Eggs
Fish
Milk Products
Peanuts
Soy
Tree nuts
Wheat
It is important to note that you should always check the ingredient listing for allergens before consuming any of our products.
Do you have a list of products without gluten containing ingredients?
We do! Visit our allergen information page to learn more about our products without gluten containing ingredients. As this page is constantly being updated, please always check the ingredients listing on your favorite products for the most accurate allergen information.
Are Hormel Foods products clearly labeled if they contain MSG?
Absolutely. All of the products Hormel Foods manufactures that contain monosodium glutamate (MSG) are clearly labeled, as required by law. Please know that MSG is not allowed to be listed under the broader heading of "flavorings" or "spice extracts" so it will never be disguised as such. Rather it will always be clearly listed as MSG.
What is Country of Origin Labeling (COOL)?
We understand this is a very important topic for our consumers. The North American Meat Institute does a great job of explaining COOL and can answer any of your questions.
Does Hormel Foods use GMO's in your products?
As a company rooted in tradition for more than 125 years, Hormel Foods focuses on producing wholesome, nutritious, great-tasting and safe products for consumers to enjoy.
Hormel Foods will continue to advocate for the continued safe and effective use of agricultural biotechnology to increase the food supply while lowering cost. Additionally, our company recently purchased Applegate Farms, the leading brand of natural and organic meat products. Applegate® products are GMO-free and offer choice for consumers looking for products without GMOs.
We will continue to engage in an informative dialogue with our consumers so that they understand the safety, prevalence and benefits of GM technology and can make informed choices for themselves and their families.
More information about this topic is available in our corporate responsibility section.
Food Storage/Best By Date