Snack time is an important part of the day, not matter how old you are. It's all about making smart choices to get you through to the next meal (or to stand in when a meal isn't an option). New SKIPPY® Squeeze Creamy Peanut Butter pouches are a great way to make sure snack time is nutrition time whether you're at home our out on the run. Designed for portability and an easy squeeze for the whole family, watch as 16-month old culinary sensation Chef Kobe enjoys an easy snacking moment – with minimal mess!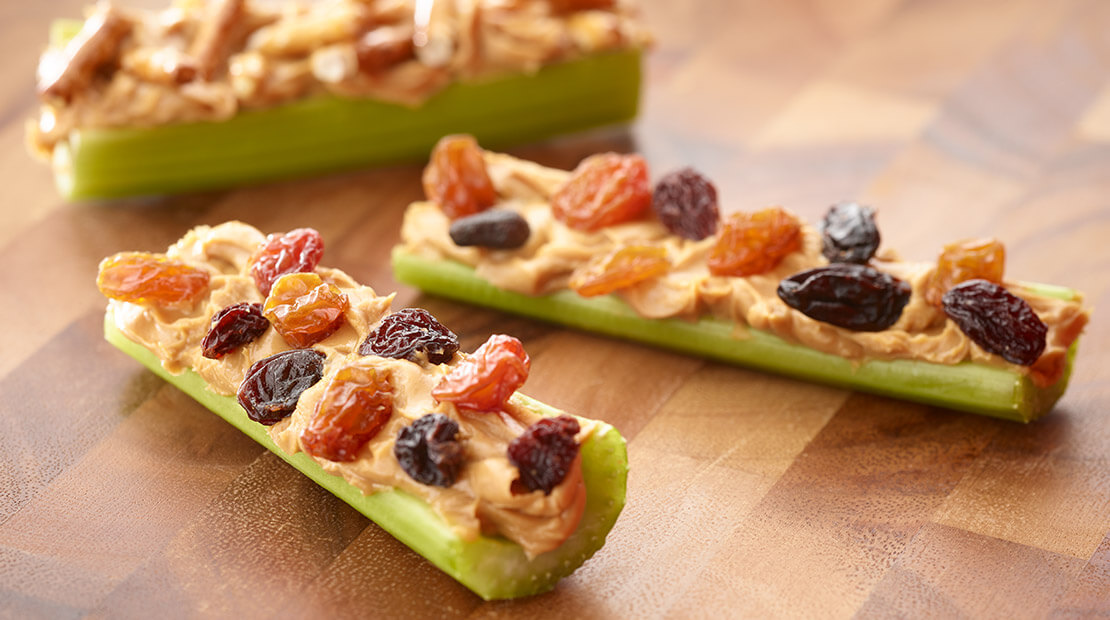 Ants on a Log
Celery sticks

SKIPPY® Peanut Butter Squeeze Pack

Raisins

Coconut flakes, if desired
Instructions
Top celery with a line of creamy peanut butter. Add raisins, sprinkle with coconut flakes if desired.