Your Easter or spring feast may play to a much smaller crowd this year, but that's no reason it shouldn't be special. In fact, we've heard from many of you that additional time at home has given you an opportunity to get back to cooking and to try out new recipes. We'd like to help. Read on for ideas on how to create a dinner everyone will love, whether you prepare it for the holiday or wait until your extended family and friends can be back together again.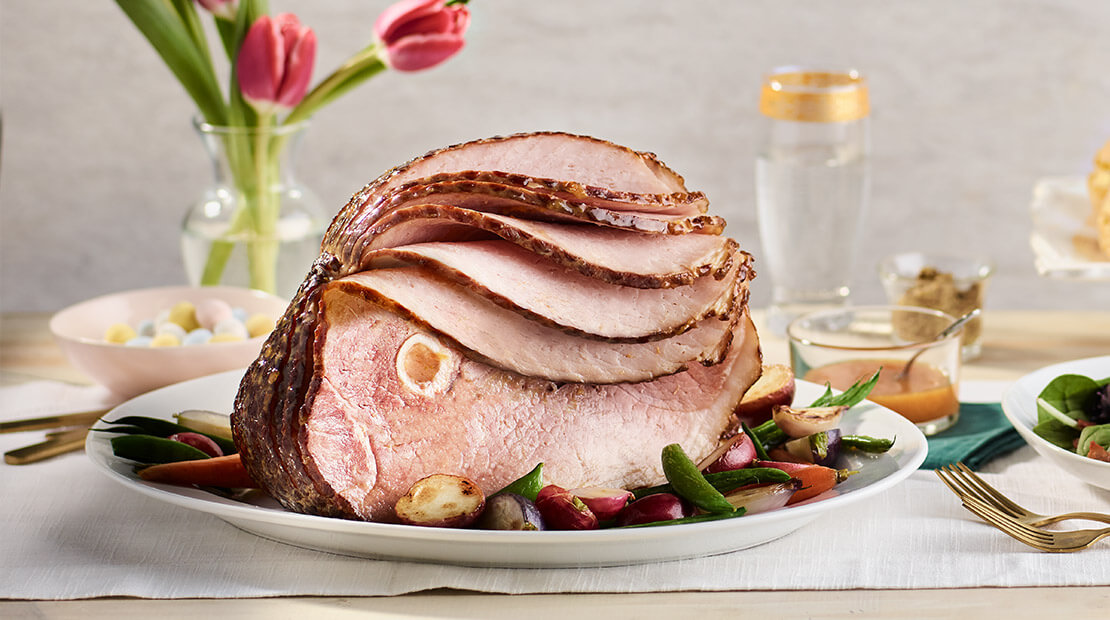 Bone-In Honey Glazed Ham
Hands-On Time

15 minutes

Total Time

1 hour

Serves

12
1 package

HORMEL® CURE 81® bone-in whole ham

1

(6-ounce) package glaze from spiral ham

1

cup firmly packed brown sugar

4

teaspoons cornstarch
Instructions
Heat oven to 350°F. In shallow roasting pan, place ham.
In large saucepan, stir together glaze packet contents, 2 cups water and brown sugar. Cook over medium heat, stirring frequently, 2 to 3 minutes or until brown sugar is dissolved. Meanwhile, in bowl, stir together 1 tablespoon water and cornstarch. Add to brown sugar mixture. Cook 4 to 5 minutes or until slightly thickened.
Bake ham according to package directions, basting with glaze, every 15 minutes. Serve with remaining glaze.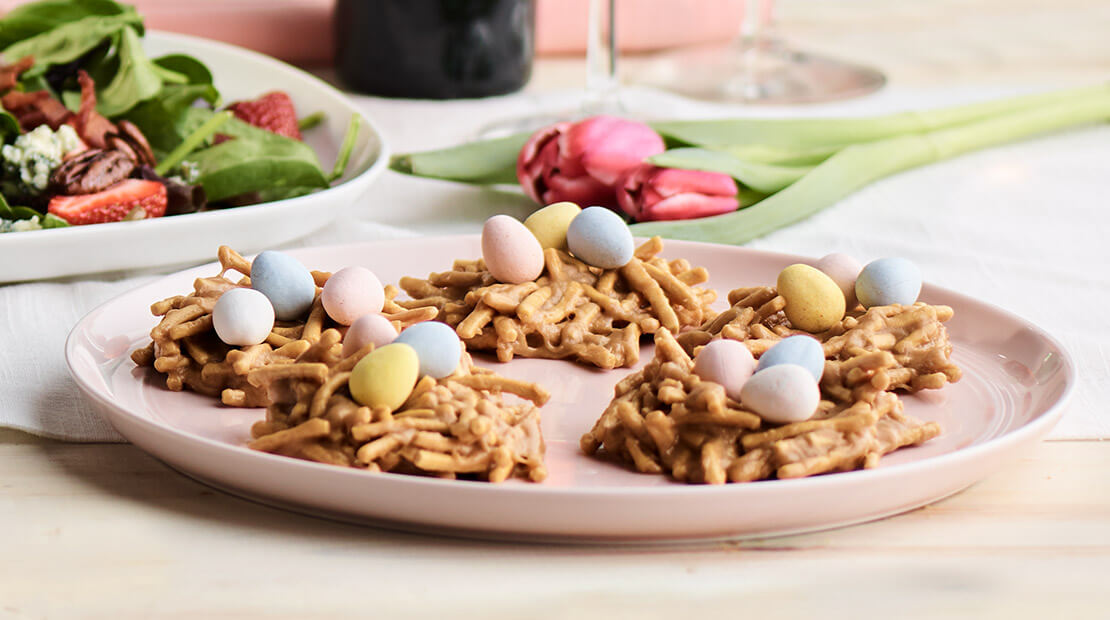 Peanut Butter Nests
Hands-On Time

10 minutes

Total Time

30 minutes

Serves

12
1/2

cup sugar

1/2

cup light corn syrup

3/4

cup SKIPPY® creamy peanut butter

4

cups chow mein noodles

as desired

Egg-shaped candies
Instructions
In large saucepan over medium heat, combine sugar and syrup. Cook 3 to 4 minutes or until sugar is dissolved and mixture begins to bubble. Stir in peanut butter until smooth.
Place chow mein noodles in large bowl. Pour peanut butter mixture over noodles, stirring to coat.
Shape mixture into 12 nests. Place on waxed paper to cool. Decorate as desired.
Stories
Inspired Easter Dinner
Traditional dinner and beautiful brunch inspiration for your Easter celebration
Try It At Home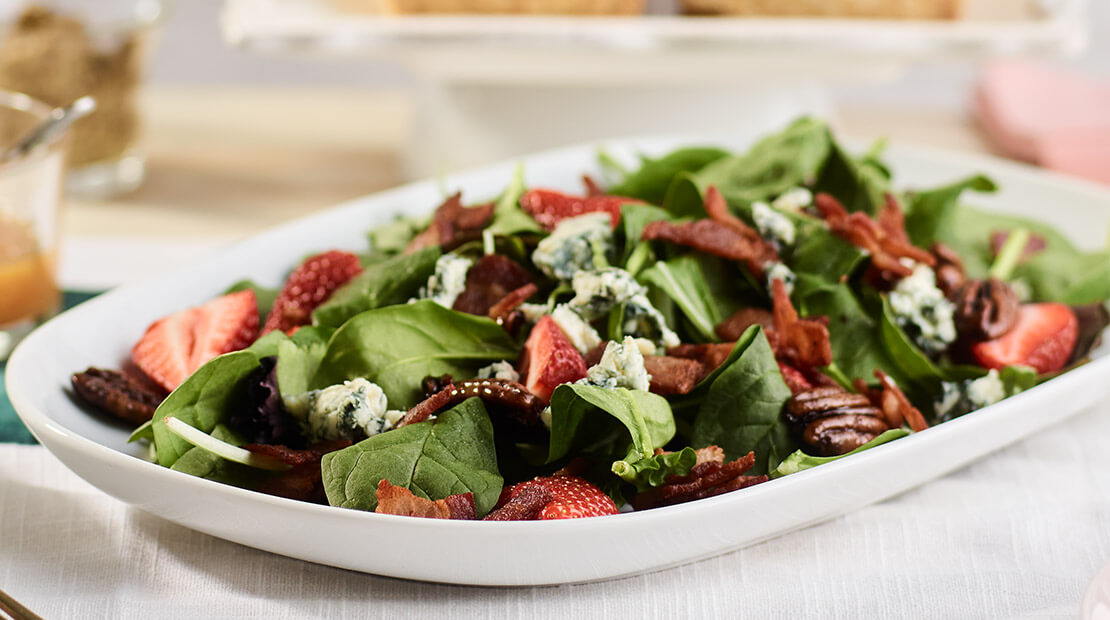 Strawberry Bacon Salad
Hands-On Time

5 minutes

Total Time

10 minutes

Serves

6
6

slices HORMEL® BLACK LABEL® double smoked bacon

3

cups mixed baby greens

3

cups chopped Romaine lettuce leaves

1 1/2

cups sliced strawberries

4

ounces bleu cheese crumbles

1/2

cup toasted chopped pecans

Balsamic vinaigrette
Instructions
Cook bacon according to package directions. Cool and crumble.
In large bowl, toss together mixed greens and next 4 ingredients. Drizzle with desired amount of Balsamic vinaigrette.