If you love a well-played charcuterie spread – and who doesn't enjoy an artistic display of cured meats, cheeses, olives, nuts, jams and other goodies – you might be ready to up your board game with barbeque. Using the same approach that has made charcuterie one of our favorite food trends of late, start with ribs, fork-tender pulled meats and other melt-in-your mouth barbequed meats, trimming your board with crudites, side dishes, condiments, breads and other complements to the stars of the show.
We're calling it BBQuterie, and it may well be the tastiest example of form following function that we've seen in a long time. Not only that, it's perfect for backyard gatherings and the summer months that are peeking around the corner. After all, what would a picnic be without your favorite spicy/sweet/smoky sauce on the menu (and sticky fingers to match)?
"Charcuterie" comes to us from the French, who so named the branch of cooking devoted to prepared meat products, such as bacon, ham, sausage and terrines. Home cooks borrowed the concept from professional chefs, even finding a way to do it safely during a global pandemic. "Jarcuterie," anyone? The beauty of the board is that each one is unique, reflecting the assembler's flair, tastes and sense of style.
Hormel Foods can lend a hand with prepared barbeque meats, freeing you up to make your board come to life with all the trimmings.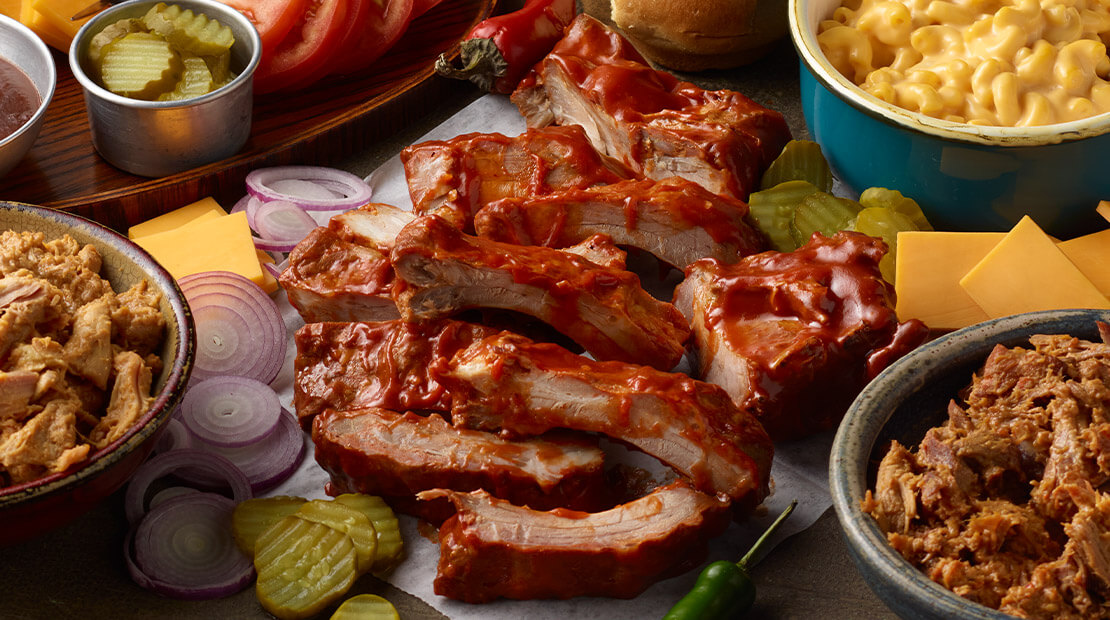 LLOYD'S® Barbeque Ribs
1

package LLOYD'S® Seasoned & Smoked Babyback Ribs in Original BBQ Sauce
Instructions
1. Heat charcoal or gas grill. Cut 2 large sheets of heavy-duty* foil twice the length of the ribs, and place on top of each other. Spray top sheet of foil with cooking spray.
2. Remove ribs from package and place on center of foil. Spread sauce over ribs, or save for later. Pull foil around ribs, leaving a 1-inch gap in center.
3. Place on grilling rack at the coolest portion of the grill. Cover grill and heat 15 to 20 minutes** or until hot (watch carefully to avoid burning).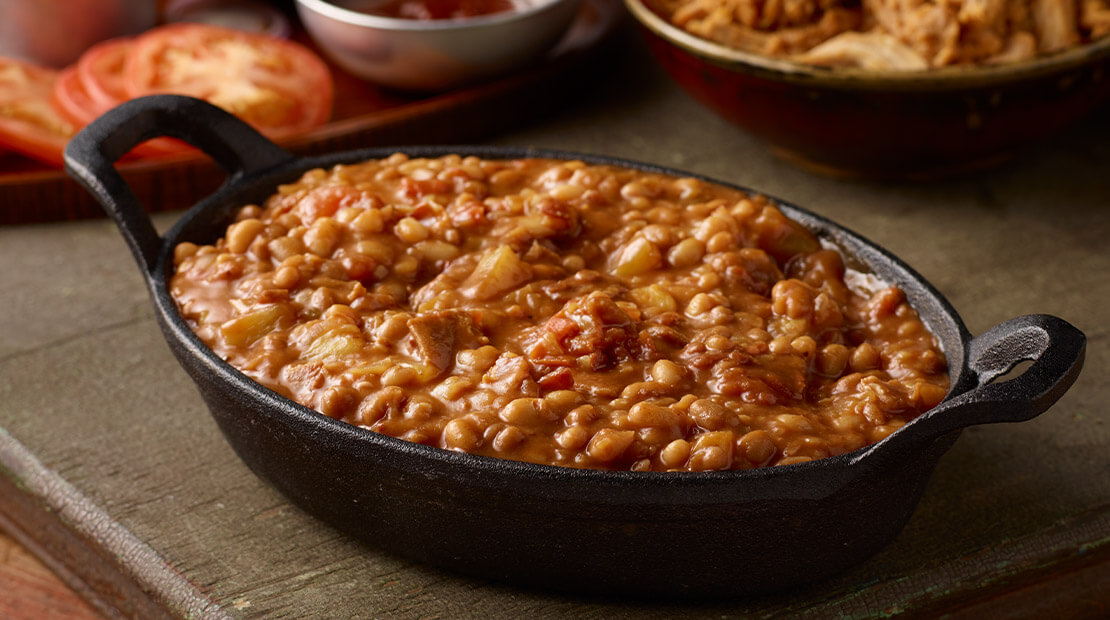 BBQ Baked Beans with Pineapple
Total Time

1 hour 20 minutes

Serves

10
6 slices HORMEL® BLACK LABEL® Bacon, chopped
1 yellow onion, chopped
1/2 cup barbeque sauce
1/4 cup packed dark brown sugar
1 (14.5-ounce) can stewed tomatoes
2 (16-ounce) can navy beans, drained and rinsed
1 (8-ounce) can pineapple tidbits, drained
1/4 teaspoon freshly ground pepper
Instructions
Heat oven to 350°F.
In Dutch oven, cook bacon over medium heat until crisp. Drain excess drippings; return to heat. Add onion; cook 2 to 3 minutes or until translucent. Add remaining ingredients; cook, stirring frequently, 2 minutes longer. Cover Dutch oven; bake 1 hour.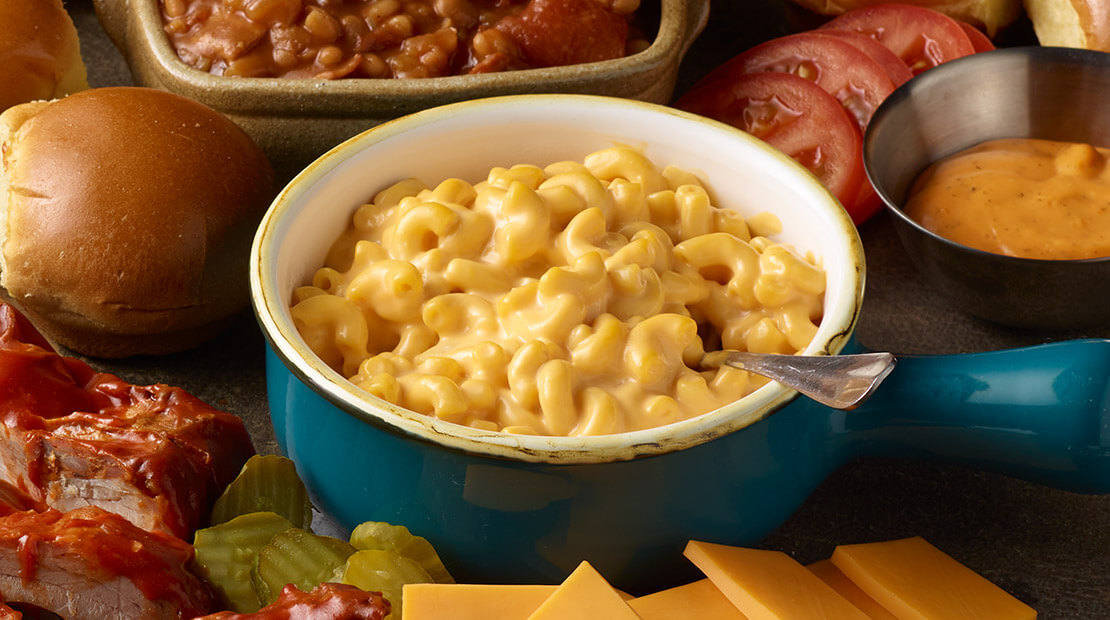 HORMEL® Elbow Macaroni & Cheese
1 (20-ounce) package HORMEL® Elbow Macaroni & Cheese
Instructions
Microwave:
1. Remove package from cardboard sleeve. Pierce or peel back plastic film to vent.
2. Place container in microwave. Heat on HIGH for 2 min. Peel back film and stir contents. Re-cover with the film and continue to heat on HIGH for an additional 2 min or until hot. Let stand for 1-2 minutes.
3. Carefully remove container from microwave. Stir well before serving.
Stove top:
1. Empty contents from package into a 2-quart saucepan.
2. Heat over medium heat, stirring frequently, until warm: 6-8 minutes.
Microwaves and stove tops will vary. Heating times given are approximate.