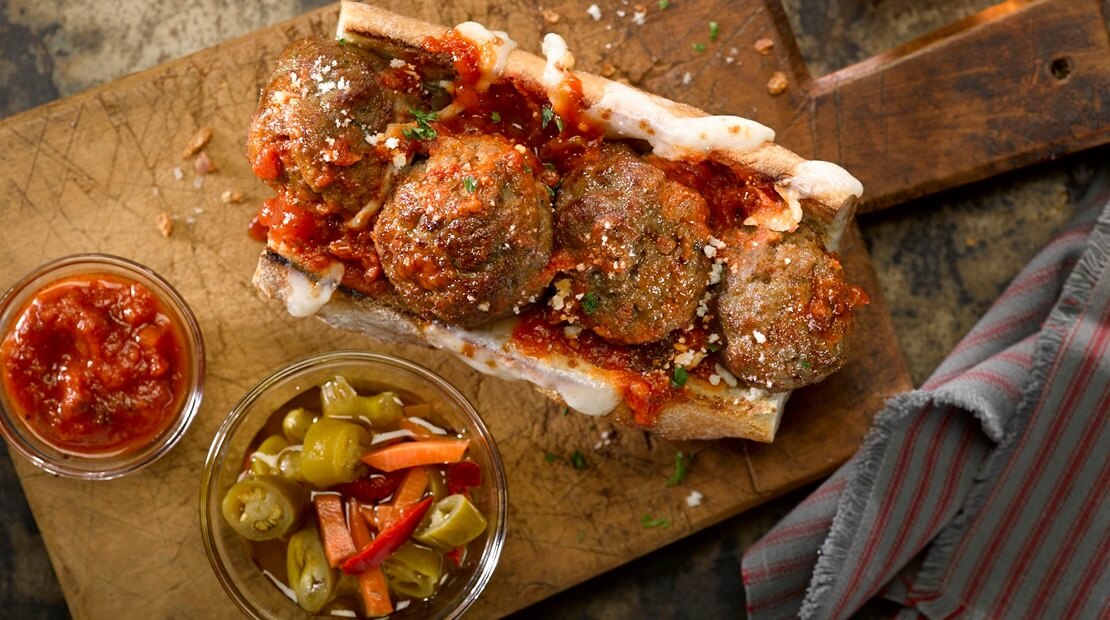 Fontanini Foods is based in the Chicago metropolitan area and specializes in authentic Italian meats and sausages, as well as a variety of other premium meat products including pizza toppings and meatballs. With over 50 years in business, Fontanini has built a reputation within the food industry for high quality products and exceptional flavors.
Fontanini was founded in 1960 by Oriano and Jennie Fontanini. Oriano was a young Italian immigrant who believed in the "American Dream"! Originally, it was a meat company selling primal meat cuts of beef, pork, veal, fresh cut chicken and making fresh ground hamburger. Their children, Gene and Joanne Fontanini, worked in the family business starting at a young age.
Since the '70s, the company was housed in a building on Randolph Street in the "Old Italian Neighborhood." It was at that time Gene began exploring the pizza business. Eventually he brought his knowledge of making bulk and rope Italian Sausage to pizzerias and restaurants. As business continued to grow, Fontanini built a new 188,000 square foot state-of-the-art plant located in McCook, Ill., in 2008.
Fontanini is proud to exceed the highest standard of quality products and food safety practices. We have built our history on a strong foundation – brick by brick. Each of our walls is supported by a loyal following of customers that demand only the best. Every box we manufacture is marked with our name – Fontanini – and with our tag line traced back to our family roots from Lucca, Italy: –Una Bella Differenza®!